Diagnosis of thyroid nodules with 3D volumetric ultrasound
By Staff News Brief
Conventional ultrasound is one of the most frequently ordered exams to diagnose thyroid nodules. However, static images may not reflect the structures of the thyroid nodules and the procedure is highly operator dependent. Three dimensional ultrasound avoids these limitations by displaying the lesion features through reconstruction.
Researchers at Peking Union Medical College Hospital and the Chinese Academy of Medical Sciences in Beijing conducted a study to determine the diagnostic value of 3D ultrasound in the differential diagnosis of thyroid nodules. They compared the lesion features displayed by 3D ultrasound with those of 2D ultrasound, and analyzed the 3D volumetric characteristics of thyroid nodules. The analysis, published in the December issue of Ultrasound in Medicine and Biology, determined that 3D ultrasound is highly accurate in diagnosing thyroid nodules, particularly those with capsular invasion.
The research subjects were 94 consecutive patients with suspicious or proven malignant thyroid nodules who had surgical procedures during a 12 month time period. A total of 103 nodules were analyzed, 82.5% of which were from female patients. Fifty were pathologically confirmed benign lesions and 53 were malignant. The majority of malignant nodules (90.5%) were papillary thyroid carcinoma. Benign lesions, the majority of which were nodular goiter and thyroid adenoma, were significantly larger than malignant lesions.
Each patient had an examination that included 2D and 3D ultrasound procedures. Multiplanar imaging analysis was applied to the 3D images. Two radiologists experienced in thyroid sonography independently evaluated the lesion features of each set of images. The features included regular/irregular shape, clear/unclear margin, complete/regular/irregular/incomplete halo, and distant/adjacent/invaded capsular invasion. Sensitivity, specificity, positive predictive value (PPV), negative predictive value (NPV) and accuracy were calculated.
Overall, 3D ultrasound slightly outperformed 2D ultrasound. The sensitivity was 88.7% for 3D compared to 86.8% for 2D. Specificity was 90.0% and 86.0% respectively, PPV was 90.4% and 86.8%, NPV 88.2% and 86.0%, and accuracy was 89.3% and 86.4%. The irregular shape feature of 3D ultrasound had the highest sensitivity and specificity in diagnosing thyroid cancer. In terms of accuracy of diagnosing capsular invasion, 3D ultrasound significantly outperformed 2D with a diagnostic accuracy of 68.9% compared to 56.3%. Additionally, the sensitivity of 3D ultrasound in detecting capsular invasion was more than double that of 2D ultrasound.
Lead author Wen-Bo Li, M.D., of the department of ultrasound, and colleagues reported that 3D ultrasound volumetric data of thyroid nodules revealed the morphologic features of lesions from multiple planes and from various angles. They were better able to evaluate complicated growth patterns and margins of a nodule and be able to more accurately identify its overall profile and its anatomic relationship with neighboring structures. In the case of three lesions being analyzed, the shapes of the nodules were regular on 2D images but irregular on 3D. The authors also reported that the "complete and regular halo" feature on 3D ultrasound was a key feature in the diagnosis of benign thyroid nodules, and that 3D indicated clear margins in a larger number of nodules than 2D ultrasound.
The researchers emphasized that because 3D ultrasound can clearly visualize nodular margins and enable accurate evaluation of the relationship between the nodule and capsule, it was more effective than 2D ultrasound to identify capsular invasion, an important factor affecting the determination of the stage and prognosis of thyroid cancer.
REFERENCE
Li W-B, Zhang B, Zhu Q-L, et al. Comparison between thin-slice 3-D volumetric ultrasound and conventional ultrasound in the differentiation of benign and malignant thyroid lesions. 2015 Ultrasound Med Biol. 41;12:3096-3101.
Back To Top
---
Diagnosis of thyroid nodules with 3D volumetric ultrasound . Appl Radiol.
By
Staff News Brief
|
December 21, 2015
About the Author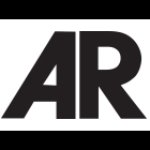 Staff News Brief