Detecting synchronous liver metastases with MRI in pancreatic cancer patients
By Staff News Brief
Combining gadolinium-enhanced magnetic resonance imaging (MRI) with diffusion-weighted MRI can help detect synchronous liver metastases in patients with potentially resectable pancreatic cancer, say researchers from Radboud University Medical Center in Nijmegen, The Netherlands, who recommend these MRI scans be performed in addition to preoperative contrast-enhanced computed tomography (CECT).
Routinely performed for preoperative staging, CECT shows the relationship between a pancreatic tumor and critical arterial and venous structures. It may also identify submillimeter liver lesions. But CECT may not identify synchronous liver lesions preoperatively due to their small size, according to radiologist John J. Hermans, MD. Dr. Hermans led the team of radiologists, gastroenterologists, oncologists, surgeons, and pathologists who conducted the study to determine if gadolinium-enhanced MRI plus diffusion-weighted MRI would improve detection. They reported their findings online January 18, 2019, in Abdominal Radiology.
The study included 66 patients with potentially locally resectable or borderline pancreatic cancer treated at Radboud between 2012 through 2016. At Radboud, patients with pancreatic cancer have these MRI exams on a 3.0 Tesla scanner prior to surgery or if indeterminate liver lesions are identified on CT. Exams in the study were reviewed by an experienced abdominal radiologist blinded to clinical information and the original radiology reports. The radiologist recorded the number, size, location and imaging characteristics of each lesion. He also noted if the lesion was malignant, benign, or indeterminate.
Nineteen patients (29%), were diagnosed with liver metastases. Of the 47 patients without liver metastases, 57% had stage II and 36% had stage III cancer.
MRI identified 16 patients with liver metastases, and had a sensitivity of 84%, and both a positive predictive value (PPV) and a negative predictive value (NPV) of 94%. There were one false positive and three false negative results. Adding MRI, compared to CT alone, benefitted seven out of 44 patients who had a negative CT result. For three patients, 20 to 50 malignant lesions were detected only by DWI.
The authors wrote that DWI seemed particularly useful in detecting metastases smaller than 5 mm. For this study, 85% detected by gadolinium-enhanced MRI with DWI were smaller than 5 mm.
Because the authors could not determine diagnostic accuracy on a per-lesion basis with either CT or MRI, they cautioned that without histopathological proof of radiological malignant liver lesions, patients should be offered surgery. But by being able to better detect these malignancies, patients could be advised of a "markedly reduced life expectancy" as well as the possibility of initiating palliative systemic chemotherapy. Patients in this study with liver metastases lived only an additional 18 weeks, compared to 60 weeks for metastasis-free patients.
The authors have started a large international multicenter prospective study to validate their results and to determine the diagnostic accuracy, implications for clinical decision making, and cost-effectiveness of gadolinium-enhanced MRI with DWI.
REFERENCE
Riviere DM, van Geenen EJM, van der Kolk BM, et al. Improving preoperative detection of synchronous liver metastases in pancreatic cancer with combined contrast-enhanced and diffusion-weighted MRI. Abdom Radiol. Published online January 18, 2019. doi: 10.1007/s00261-018-1867-7.
Back To Top
---
Detecting synchronous liver metastases with MRI in pancreatic cancer patients. Appl Radiol.
By
Staff News Brief
|
March 08, 2019
About the Author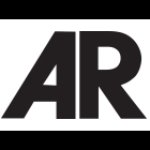 Staff News Brief