CTA outperforms nuclear stress tests in identifying clogged arteries
By Staff News Brief
Computed tomography angiography (CTA) is more accurate than single-photon emission computed tomography-acquired myocardial perfusion imaging (SPECT-MPI) for the diagnosis of coronary artery disease (CAD), according to a study published online October 14, 2015 in Circulation: Cardiovascular Imaging.
A multi-institutional, multinational study compared the accuracy of SPECT-MPI and CTA for the diagnosis of CAD in 391 symptomatic patients after clinical referral for cardiac catheterization. The patients were seen at 16 hospitals in eight countries. The patients, ranging in age from 45 to 85 years, had CTAs followed by traditional, catheter-based coronary angiographies. Within two months, each patient also underwent an exercise stress test.
Overall, non-invasive CT angiograms accurately detected or ruled out artery blockages in 91% of patients as compared to 69% for stress testing. When researchers analyzed test performance in a subgroup of 111 patients with very high-risk disease as identified on traditional angiography, the diagnostic accuracy of CTA increased to 96% and stress testing increased to 80%. The SPECT-MPI did not identify two out of every 10 patients with severe disease, reported lead investigator Armin Zadeh, M.D., Ph.D., associate professor of medicine in the Division of Cardiology of Johns Hopkins University in Baltimore, and co-authors.
The researchers stated that what renders the results of this news study as particularly powerful is that it represents a direct "head-to-head" comparison of the ability to identify patients with blocked arteries.
"No test is 100% accurate 100% of the time, but our findings indicate CT angiograms get pretty close to that coveted threshold," said Dr. Zadeh. "We hope our findings will settle any residual uncertainty about the effectiveness of these two common noninvasive heart tests."
The research team pointed out that while the gold standard remains invasive cardiac angiography, cardiologists have long relied on SPECT-MPI as a simpler, less costly "gatekeeper" procedure to identify patients most likely to benefit from cardiac catheterization. The use of CT angiograms has been increasing. Dr. Zadeh noted that studies have been published suggesting that CTA may be superior, but uncertainty has persisted due to the small patient size of these studies.
Current guidelines from the American Heart Association (AHA) and the American College of Cardiology (ACC) recommend that stress tests be performed in all patients who have symptoms of CAD to confirm the diagnosis and define the severity of the arterial blockage. It is common practice that CT angiograms are ordered only for patients who have borderline stress test results.
"CT coronary angiography yields greater accuracy than nuclear stress MPI for identifying patients with CAD as defined by invasive angiography, primarily driven by higher sensitivity of CT to identify anatomic stenoses," wrote the authors. "Given the higher sensitivity and negative predictive value of CTA as shown in this study, CTA may be an effective initial test in symptomatic low-risk patients who are likely to have normal arteries."
REFERENCE
Arbab-Zadeh A, Di Carli MF, Cerci R, et al. Accuracy of Computed Tomographic Angiography and Single-Photon Emission Computed Tomography-Acquired Myocardial Perfusion Imaging for the Diagnosis of Coronary Artery Disease. Circ Cardiovasc Imaging. Published online October 14, 2015.
Back To Top
---
CTA outperforms nuclear stress tests in identifying clogged arteries. Appl Radiol.
By
Staff News Brief
|
November 09, 2015
About the Author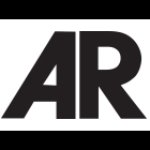 Staff News Brief