CAD-RADS: Standardized guidelines for reporting coronary CTA
By Staff News Brief
Practice guidelines for the CAD-RADS™ Coronary Artery Disease Reporting and Data System to report coronary CT angiography (CTA) exams have been published in the Journal of Cardiovascular CT. These guidelines were developed by the Society of Cardiovascular Computed Tomography (SCCT), the American College of Radiology (ACR) and the North American Society for Cardiovascular Imaging (NASCI), and endorsed by the American College of Cardiology (ACC)
The objective of the guidelines is to standardize reporting of coronary CTA performed on patients suspected or diagnosed with coronary artery disease (CAD), to reduce potential ambiguity or missing information, and to ultimately improve communication of exam findings with patients' referring physicians. It reinforces the use of standardized terminology. CAD-RADS joins other standardized reporting systems for breast cancer screening (BI-RADS), CT lung cancer screening (Lung-RADS™), multi-parametric MR imaging in the context of prostate cancer (PI-RADS™), and liver imaging of chronic liver disease.
(LI-RADS™).
There are six CAD-RADS categories based on stenosis severity and the degree of luminal diameter stenosis. They range from CAD-RADS 0 (absence of atherosclerosis), to minimal (1-24%), mild (25-49%), moderate (50-69%), severe (70-99%), and occluded with the presence of at least one total occlusion (100%). This classification system was developed by the SCCT for patients presenting with stable and acute chest pain.
Recommendations for additional cardiac investigation and patient management are given for each category. The article also includes CT images of each and a sample report.
Modifiers providing supplemental information to the categorizations have been developed. These indicate that a study is not fully evaluable or non-diagnostic (N), and to indicate the presence of stents (S), grafts (G), and vulnerable plaque (V). These are also described in detail in the article.
The guidelines recommend that all extra-cardiac findings be described in the text of the report. The societies emphasize that "CAD-RADS does not substitute the impression section … and should always be interpreted in conjunction with the more individual and patient-specific information found in the report." They also recommend that radiologists should make specific recommendations for follow up, depending on the pathology.
Lead author Ricardo C. Cury, MD, director of cardiac imaging at the Miami Cardiac and Vascular Institute of Baptist Hospital of Miami, and co-authors believe the guidelines will allow reliable and reproducible data collection, storage and retrieval for future research trials and audits. They state that "CAD-RADS can provide the framework for standardized collection of coronary CTA reports across multiple sites for quality improvement and benchmarking, and can provide the framework for collecting outcome data in each of several sub-categories of CAD-RADS."
Additionally, in addition to improving human communications, they advise that use of CAD-RADS will improve communication between humans and computer-based systems. This will allow the development of decision support technologies and serve as the basis for developing artificial intelligence algorithms.
REFERENCE
Cury RC, Abbara S, Achenbach, et al. CAD-RADS™ Coronary Artery Disease Reporting and Data System. An expert consensus document of the Society of Cardiovascular Computed Tomography (SCCT), the American College of Radiology (ACR) and the North American Society for Cardiovascular Imaging (NASCI) Endorsed by the American College of Cardiology. J Cardiovasc Comput Tomogr. 2016;4:269-281. doi.org/10.1016/j.jcct.2016.04.005.
Back To Top
---
CAD-RADS: Standardized guidelines for reporting coronary CTA. Appl Radiol.
By
Staff News Brief
|
August 16, 2016
About the Author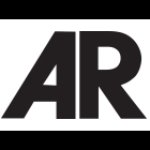 Staff News Brief