Best practice guidelines for DXA scans and reports
By Staff News Brief
Dual-energy X-ray absorptiometry (DXA) scans are cost-effective examinations to monitor changes in bone mineral density (BMD), to assess fracture risk, and to diagnose osteopenia and osteoporosis. However, DXA is highly dependent on the quality of scan acquisition, analysis, and interpretation. The International Society for Clinical Densitometry (ISCO) has now published an open-access article in the Journal of Clinical Densitometry: Assessment & Management of Musculoskeletal Health concisely defining best practices.
The article defines basic quality requirements, including installation, validation and regular performance testing of equipment, comprehensive staff training and certification, and establishment of standard operating procedures (SOP) developed by a committee representative of all clinical and QC staff involved with DXA scans. Strict adherence to SOPs can minimize common errors from occurring, such as incorrect patient positioning, confounding artifacts that affect BMD values, failure to perform precision assessment, and failure to recognize densitometer drift or shift.
DXA use has increasing clinical relevance as baby boomers in the United States and countries such as Japan and some European nations with disproportionately aging populations. The National Osteoporosis Foundation estimates that as many as 54 million U.S. individuals alone may be at risk for low trauma fractures due to osteopenia and osteoporosis. Consecutive DXA scan comparisons can help physicians make timely recommendations for therapeutic interventions. DXA measurements are used to manage patients with skeletal disorders, assess vertebral fractures, analyze hip structures and body composition, and determine trabecular bone score. Measurement accuracy and report consistency are essential.
Lead author E. Michael Lewiecki, MD, osteoporosis director at the New Mexico Clinical Research and Osteoporosis Center in Albuquerque, NM, and co-authors recommend that spine phantom BMD measurements be performed at least once weekly to document the stability of DXA performance over time. BMD values must be maintained within a tolerance of plus or minus 1.5%. Longitudinal scanning of a phantom performed over times will ensure that instrument performance parameters of the entire imaging and processing chain are stable over time. The authors also recommend scanning a phantom 10 times without repositioning following any maintenance procedure for the equipment.
Imaging facilities should also calculate least significant change (LSC) for each DXA technologist with in vivo precision assessment; the guidelines say the LSC should not exceed 5.3% for the lumbar spine, 5% for the total proximal femur, and 6.9% for the femoral neck. The authors caution that if precision assessment is not performed, quantitative comparison of serial BMD measurements are not possible.
The guidelines recommend that DXA reports include:
the manufacturer and model of the densitometer,
the presence of artifacts and any factors that could affect the quality of acquisition and/or analysis
the skeletal site, region of interest, and body side for each technically valid BMD
a diagnosis for each patient
appropriate use of a fracture risk assessment tool, and
changes that meet or exceed the LSC in BMD with serial measurements.
The authors recommend that serious disease conditions revealed by a DXA scan, such as osteolytic or osteoblastic malignancies or Paget's disease of the bone, be noted on the report. Additionally, they provide examples of common errors and omissions made on reports.
In a recent interview, Dr. Lewiecki described the release of DXA Best Practices as a "sentinel event in the field of skeletal health assessment, for the first time providing DXA technologists, interpreters, referring clinicians, and payers of DXA services clear indicators of DXA quality."
REFERENCE
Lewiecki EM, Binkley N, Morgan SL, et al. Best Practices for Dual-Energy X-ray Absorptiometry Measurement and Reporting: International Society for Clinical Densitometry Guidance. J Clin Denitom. 2016 19;2:127-140.
Back To Top
---
Best practice guidelines for DXA scans and reports. Appl Radiol.
By
Staff News Brief
|
May 24, 2016
About the Author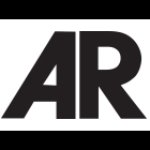 Staff News Brief