Balloon-occlusion prostatic artery embolization safe and effective
By Staff News Brief
Balloon-occlusion prostatic artery embolization (bPAE) is a safe and effective alternative to conventional microcatheter PAE (cPAE), according to a study published online October 3, 2019, in the Journal of Vascular and Interventional Radiology. A progressive, randomized clinical trial involving 89 patients with symptomatic benign prostatic hyperplasia was conducted by Portuguese researchers to analyze the safety and effectiveness of bPAE and to determine if it would be more beneficial than cPAE.
"bPAE potentially prevents the reflux of embolic agents to the pelvic branches and may minimize untargeted embolization to surrounding organs by creating a negative pressure inside the prostatic vasculature with reversal of blood flow through the arterial anastomoses," explain the Lisbon multi-institutional research team.
Forty-six patients underwent bPAE and 43 patients underwent cPAE; both procedures took a unilateral retrograde femoral approach. All patients received embolization with 300-500 μm Embosphere microspheres (Merit Medical Systems, South Jordan, UT).
The bPAE involved placing the balloon-occlusion microcatheter in the middle third of the prosthetic artery and inflating the balloon with 0.1-0.2 mL of contrast agent under fluoroscopy. Digital subtraction angiography or selective prostatic cone-beam computed tomography (CT) angiography was then performed. Embolization was initiated, with the endpoint reached when the embolic injection started to push the balloon backward inside the prostatic artery.
Led by Tiago Bilhim, MD, PhD, of the interventional radiology unit of Saint Louis Hospital in Lisbon, researchers reported that coil embolization was required to prevent off-target embolization in 6 patients in the cPAE group and 4 in the bPAE group. The microcatheter failed to reach distally inside the prostatic artery in 3 bPAE patients and 1 cPAE patient. Coils were placed to redirect flow, and to block rectal anastomoses in one patient in the bPAE group and to block penile anastomosis in 4 patients and rectal anastomosis in 1 patient in the cPAE group.
The balloon ruptured in 5 procedures, requiring new balloon-occlusion microcatheters. Overpressured embolization causing intraprostatic arterial rupture occurred in 2 cases in each group. Minor adverse events occurred in half of each group of patients. In the cPAE group, 3 patients developed penile lesions and 2 patients, rectal bleeding.
The patients were evaluated before their procedure and 30 and 180 days after. The primary outcome was change in the International Prostate Symptom Score (IPSS), and at six months the mean reduction was not statistically significant: it was 7.58 for the cPAE procedure and 8.3 for the bPAE. The reduction in prostate volume was 18.2% in patients receiving cPAE and 7.3% in patients receiving bPAE, but no statistically significant differences in other outcomes.
Although the researchers were able to prove the safety and effectiveness of the bPAE procedure, there proved to be no differences in the relief of lower urinary tract infection as measured by IPSS reduction by PAE.
REFERENCE
Bilhim T, Costa NV, Torres D, et al.Randomized clinical trial of balloon-occlusion versus conventional microcatheter prostatic artery embolization for benign prostate hyperplasia. J Vasc Interv Radiol. Published online October 3, 2019. doi: 10.1016/j.jvir.2019.06.019.
Back To Top
---
Balloon-occlusion prostatic artery embolization safe and effective. Appl Radiol.
By
Staff News Brief
|
October 17, 2019
About the Author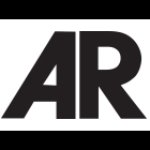 Staff News Brief