Automated software to quantify bone metastatic load in PSMA PET/CT
By
When prostate-specific membrane antigen (PSMA) tracers are used with positron emission tomography/computed tomography (PET/CT), they provide high diagnostic accuracy for lymph node and bone metastases of prostate cancer. This exam shows potential to detect cancer recurrence at an early stage, and to be used for recurring disease staging and follow-up, according to German researchers in the Department of Nuclear Medicine of the University of Cologne in Kölln. They believe that PSMA PET/CT could eventually replace conventional bone scintigraphy, the current gold standard for measuring metastatic load of patients with prostate cancer.
To improve the accuracy of PSMA PET/CT ratings, the researchers developed a software tool that can perform a fully automated, observer-independent quantification of bone metastatic load in PSMA PET/CT scans. They describe their first-generation, pre-clinical Evaluation of Bone Involvement (EBONI) tool and its pre-clinical validation in the July issue of the Journal of Nuclear Medicine.
Lead author Jochen Hammes, MD, and colleagues developed EBONI to supplement visual readings with rapid, rater-independent quantification data, output parameters, and additional statistical measures on extent of disease. EBONI's ability to generate data in 2 to 5 minutes also could significantly reduce interpretation turnaround time.
The software acquires DICOM image data from a three-dimensional (3D) set of PET and CT slices representing axially aligned planar images stacked along the z-axis. The authors state that each set must contain a similar number of slices and data needed to be represented in a common anatomic space. This enables definitive mapping of each CT voxel to a corresponding PET voxel.
EBONI evaluates total bone volume, total bone metastatic volume, the percentage of affected bone tissue, standard uptake value (SUV) mean and SUV max in the affected tissue, and total metastatic count. After automatically performing a 7-step analysis, the tool generates a standardized report that can be used for longitudinal intrasubject comparison of PET/CT-derived parameters.
The authors validated EBONI using 38 PSMA PET/CT data sets. The patient cohort included 20 prostate cancer patients with metastases who had a mean of 43 lesions and 18 patients who had not developed metastases. Two nuclear medicine specialists independently assessed the number of osseous lesions, and determined the five most prominent osseous lesions in each scan to assign a visual rating. They compared data from visual ratings with the EBONI reports and analyzed the influence of the SUV threshold and Hounsfield unit thresholds.
The analyses showed a high correlation between visual and automatic bone lesion quality. The authors said that an SUV threshold of 2.5 was optimal for automated lesion quantification. Hounsfield-unit thresholds proved to have no significant influence. EBONI made no false-negative classifications of bone metastases.
False-positive tissue misclassification had a low systematic error rate. "The overall performance of bone segmentation was good," wrote the authors. "Spillover from extraosseous activity from salivary and lacrimal glands to bone voxels caused the only systematic misclassification of bone tissue near these areas (ie, false-positive findings). However, the relative amount of misclassified tissue was small in comparison to total bone volume and was well below 1% for SUV thresholds of 3 and above."
EBONI needs additional work to overcome some typical problems identified by visual assessment of PSMA-positive bone lesions. The authors describe these in detail and explain additional capabilities required by EBONI for clinical use.
They conclude by stating that EBONI's existing limitations "do not fundamentally question the demonstrated value and functionality of EBONI ... .The limitations do not affect the salient advantages of the automated procedure."
The open access software and its source code may be downloaded at https://github.com/jochenhammes/PSMA_Analysis.
REFERENCE
Hammes J, Tämlger, Drzezga A. EBONI: A tool for automated quantification of bone metastatic load in PSMA PET/CT. J Nucl Med. 2018 59;7:1070-1075.
Back To Top
---
Automated software to quantify bone metastatic load in PSMA PET/CT. Appl Radiol.
By
Staff News Brief
|
August 09, 2018
About the Author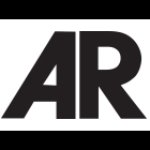 Staff News Brief