Breast lesions identified on MRI during chemotherapy probably benign
By Staff News Brief
New suspicious findings that are detected on breast magnetic resonance imaging (MRI) performed while a patient is undergoing neoadjuvant chemotherapy for locally advanced breast cancer are likely benign, according to a study of 28 patients presented at a scientific session of the American Roentgen Ray Society's (ARRS) annual meeting May 5-10 in Honolulu. Breast MRI exams are frequently performed to monitor a patient's treatment response to chemotherapy prior to surgery.
Researchers at the University of California-San Francisco conducted the study to determine the frequency and outcomes of new suspicious lesions on breast MRI identified while a patient is receiving chemotherapy. Lead author Donna Eckstein, MD, a clinical fellow in breast imaging, stated that literature review did not identify any current studies conducted on the outcomes of new suspicious findings to guide management.
The researchers identified 297 women who had a total of 419 breast MRI exams performed between 2010 and 2018 to evaluate their responses to neoadjuvant chemotherapy. After excluding patients without a baseline MRI for comparison, a total of 28 MRI exams with new suspicious findings were included in the final study cohort.
Dr. Eckstein said that all studies had been assessed as BI-RADS 4. Twenty-five cases had either tissue diagnosis or adequate imaging follow-up to establish a diagnosis of the new suspicious findings on breast MRI. Of these 25 cases, 44% were proven benign at percutaneous biopsy, 20% at surgical pathology, and 36% were determined to be benign based on follow-up imaging of two years or longer. The cancer yield for new suspicious lesions was 0% for all 25 cases. Three cases were lost to followup and therefore the patients' outcomes were unknown.
"We found that new suspicious lesions on MRI are not rare, and that the occurred 7% of the time in our small study," said Dr. Eckstein. "Nearly all of these new lesions arose while the index tumor showed treatment response on MRI, and none of these new lesions were malignant. Larger studies across facilities are needed to confirm whether biopsy may be safely averted in these scenarios."
"Our findings suggest that such lesions are almost certainly benign," she concluded, recommending that larger studies in multiple cancer treatment centers are needed to confirm whether biopsy can be safely averted.
Back To Top
---
Breast lesions identified on MRI during chemotherapy probably benign. Appl Radiol.
By
Staff News Brief
|
May 22, 2019
About the Author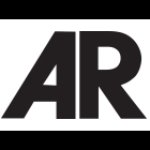 Staff News Brief