Analysis of CAD-RADS: The coronary CTA reporting and data system
By Staff News Brief
The first study to examine long-term prognosis associated with the Coronary Artery Disease-Reporting and Data System (CAD-RADS) has determined that CAD-RADS scores are strongly predictive of cardiac-related death or myocardial infarction (MI).The large, multinational study, published in the January issue of JACC:Cardiovascular Imaging, suggests that standardized post-coronary recommendations after a coronary computed tomography angiography (CCTA) examination may have the potential to facilitate guideline-directed care.
The CAD-RADS guidelines to standardize the reporting for CCTA were published in June 2016. They seek to provide consistent communications of CCTA findings and to guide optimal post-coronary CTA clinical management decisions. They were jointly developed by the Society of Cardiovascular Computed Tomography (SCCT), the American College of Radiology (ACR), and the North American Society for Cardiovascular Imaging (NASCI), and endorsed by the American College of Cardiology (ACC). The guidelines' classification report the highest-grade coronary artery lesion documented by coronary CTA. The classifications range from CAD-RADS 0 for complete absence of stenosis and plaque to CAD-RADS 5 to signify at least one totally occluded artery.
The study's objectives were to assess long-term prognosis and compare CAD-RADS scoring with other CAD classification schemes and to assess real-world utilization of invasive coronary angiography (ICA) after coronary CTA with respect to the potential utility of CAD-RADS in guiding post-coronary CTA care. Five-year findings of 5,039 patients enrolled in the CONFIRM (COronary CT Angiography EvaluatioN For Clinical Outcomes: An InteRnational Multicenter) registry were analyzed. None of this patient cohort had known coronary artery disease (CAD). Patients had a CCTA procedure at one of 17 participating hospitals in Austria, Canada, Germany, Israel, Italy, Portugal, South Korea, Switzerland, and the United States between 2002 and 2009. A total of 314 patients died from cardiac-related events and 457 experienced non-fatal myocardial infarction within 5 years from the time of their CCTA examinations.
The authors compared data about baseline clinical characteristics, chest pain characteristics, history of previous stress testing, and left ventricular ejection fraction. They estimated the appropriateness of the index coronary CTA for assessment of stable ischemic heart disease (SIHD) using either the Framingham risk score or the Diamond-Forrester pretest probability for evaluation of SIHD. After conducting statistical analyses, they compared the prognostic performance of CAD-RADS with the Duke CAD Prognostic Index and to traditional methods of characterizing CAD extent and severity. Rates of invasive angiography at various time points were also compared with CAD-RADS scores.
CAD-RADS scores proved to be strongly associated with an elevated risk for death or MI,
reported lead author Joe X. Xie, MD, a cardiology fellow at Emory University School of Medicine in Atlanta, GA. Hazard ratios ranged from 2.46 for CAD-RADS 1 to 6.09 for CAD-RADS 5
compared to patients rated as CAD-RADS 0. The cumulative event-free survival at 5 years ranged from 95.2% for patients without any stenosis or plaque to 69.3% for patients with 100% stenosis or total occlusion.
The authors suggest CAD-RADS may be a valuable aid in guiding post-coronary CTA care of patients with intermediate CAD stenosis (CAD-RADS 3). "The integration of CAD-RADS into daily coronary CTA laboratory reporting may provide a means to promote appropriate, guideline-driven follow-up care, thereby augmenting the quality of coronary CTA-directed evaluation of SIHD."
REFERENCE
Xie JX, Cury RC, Leipsic J, et al. The Coronary Artery Disease-Reporting and Data System (CAD-RADS): Prognostic and Clinical Implications Associated With Standardized Coronary Computed Tomography Angiography Reporting. JACC Cardiovasc Imaging. 2018 11;1:78-89.
Back To Top
---
Analysis of CAD-RADS: The coronary CTA reporting and data system . Appl Radiol.
By
Staff News Brief
|
March 05, 2018
About the Author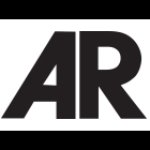 Staff News Brief