An Exciting New Era for Pediatric Imaging
Applied Radiology Publisher Kieran Anderson recently spoke with pediatric radiologist Alex Towbin, MD, the Neil D. Johnson Chair of Radiology Informatics, and Associate Chief of Radiology, Clinical Operations, and Radiology Informatics at Cincinnati (OH) Children's Hospital Medical Center. Dr. Towbin is also a member of the Applied Radiology Editorial Advisory Board and the associate editor of the journal's pediatric section. This article is based on their conversation.
It's often said that it takes a village to raise a child. Alexander Towbin, MD, feels the same way about operating a pediatric radiology practice, particularly today, as the U.S. continues to battle the COVID-19 pandemic. Dr. Towbin's team at Cincinnati Children's Hospital Medical Center collaborated to prepare and maintain its operations as the pandemic spread. The measures undertaken included remote reading from home offices to keep their patients safe and healthy. "I was really proud of how our department was able to be prepared for that and provided high-quality care without missing a beat," Dr. Towbin said.
A new appreciation for virtual connections
As a leader in pediatric abdominal imaging and oncologic imaging, imaging informatics, and quality improvement, Dr. Towbin recognized this time as an opportunity to mentor young radiologists through the pandemic. His department leveraged virtual conferencing tools to assist experienced radiologists in sharing their expertise with residents and fellows. "We can teach each other and go through cases over a teleconference. I can see your screen, and you can see mine. We can have cursors [to move around the screen] so you see exactly what I'm looking at. That was the best balance for us," he said.
These kinds of digital connections enhanced Dr. Towbin's appreciation for last year's virtual RSNA meeting in Chicago, as the pediatric radiology community hosted two virtual get-togethers to bolster the social aspect of the digital event. "I attended more of RSNA this year than I ever have because of the virtual environment," he said. "I could go lecture to lecture because I'm sitting in my room – I'm not walking a mile across McCormick Place. Normally I don't go to any of the educational [sessions] because I have meetings all day long. This year I had that time, so that was great."
Ushering in a new era of pediatric imaging
Dr. Towbin is excited about new advances in pediatric imaging, many of which incorporate data analytics and artificial intelligence. The specialty is progressing from an era of "qualitative imaging," using small data sets to make observations, to a new era of "quantitative imaging" that leverages registries and pool datasets built across institutions, Dr. Towbin said.
"Our first century was about seeing, describing, and learning the pattern of a finding and how it related to disease," he said. "Our next century is about how we go from what we see to [how we measure] these things. That's where machines will be able to help us, in understanding all of the data that's in our system, both on the images and in our population."
As Applied Radiology celebrates its 50th anniversary, Dr. Towbin believes that the publication will play an important role in the transition. "I think Applied Radiology has such a unique place in our specialty," he said. "It borders the practical, the clinical, the practice management side in a way that no one else does. It offers practical tips on the clinical imaging side, and it gives you practical knowledge around issues facing our specialty."
Back To Top
---
An Exciting New Era for Pediatric Imaging. Appl Radiol.
About the Author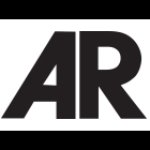 McKenna Bryant is a freelance healthcare writer based in Nashotah, WI.