ACR updates LIRADS for CT and MRI liver imaging
By Staff News Brief
The American College of Radiology (ACR) has published an updated version of its Liver Imaging Reporting and Data System (LI-RADS). LI-RADS applies to patients with cirrhosis or those at risk for liver cancer.
The new LI-RADS has new content designed to help improve patient care and better meet clinical, educational and research needs. It covers an updated computed tomography/magnetic resonance imaging (CT/MRI) diagnostic algorithm, new treatment response assessment algorithm, key definitions,basic management and reporting guidelines, core supporting material and has a frequently asked questions section.
LI-RADS was created by the ACR to standardize reporting and data collection of CT and MR imaging for hepatocellular carcinoma. This method of categorizing liver findings for patients with cirrhosis or other risk factors for developing hepatocellular carcinoma enables radiologists to apply consistent terminology, to reduce imaging interpretation variability and errors, to enhance communication with referring clinicians, and to facilitate quality assurance and research.
The 2017 version consists of two parts: a core document and an abbreviated version of the core, called Essentials. The Core provides comprehensive information to apply the reporting system for CT and MRI exams. The nine-page Essentials includes the updated diagnostic algorithm and the new treatment response assessment algorithm.
The update was prepared by a 19-member CT/MRI LI-RADS v2017 Writing Group. Claude B. Sirlin, MD, chair of the ACR Committee on LI-RADS and professor of interventional radiology at
the University of California San Diego School of Medicine, commented that "the update helps radiologists diagnose liver cancer and assess treatment response, while reducing imaging interpretation variability and enhancing communication with referring doctors."
The ACR CT/MRI LI-RADS® v2017 may be accessed free of charge by clicking here.
Back To Top
---
ACR updates LIRADS for CT and MRI liver imaging . Appl Radiol.
By
Staff News Brief
|
August 03, 2017
About the Author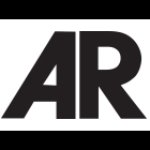 Staff News Brief