3D printed models can help radiologists testifying in child abuse cases
By Staff News Brief
Three-dimensional (3D) printing of anatomic models derived from diagnostic images has proven useful for pre-surgical planning and educating clinical staff and patients. Now they could help augment testimony by radiologists in child abuse cases.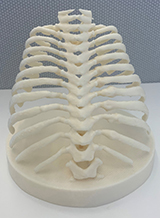 Radiologist testimony on injuries of physically abused children is highly valued, but effectively explaining specific findings on diagnostic images to juries can be difficult and challenging. Pediatric radiologists at the Children's Hospital of Philadelphia (CHOP) believe that 3D models could make expert testimony easier for judges, juries, and attorneys to understand.
In the June issue of Pediatric Radiology, Christian A. Barrera, MD, clinical research coordinator in the Department of Radiology, and colleagues reported on the feasibility of creating 3D models from computed tomography (CT) images. They created two models of patients with suspected non-accidental injuries (NAIs): one of a 7-week-old infant girl and one of a 7-month old girl. These patients had chest CTs performed after radiographs revealed severe injuries.
The authors explained the process of creating each model in detail took 15 to 20 hours and cost about $250-$300 for each model.
Savvas Andronikou, MD, a pediatric radiologist with more than 20 years' experience, reviewed the 3D models to identify all visible rib lesions and classify them according to their healing stage. Findings were compared with the chest CT reports to determine accuracy in detecting acute and chronic rib fractures. The authors reported that 88% of ribs with an acute fracture and 67% with no acute fracture were identified using the models. The presence or absence of chronic fractures was more visible in the models, with 96% of ribs with chronic fractures and 88% without them identified.
Physicians and social workers on CHOP's Child Protection Team (CPT) were invited to examine the models and to comment upon their perceived value as a courtroom tool documenting NAI findings. The only criticism from the CPT team members was that the models needed to be sturdier. The authors noted that subtle lesions, such as non-displaced acute fractures, were more challenging to display in 3D models. They also acknowledged that chest radiography is the primary imaging procedure ordered in such cases and patients whose cases end up in court might not have CT scan, whose data is needed to create the 3D models.
In addition, the authors said they are hopeful that increased use of low-dose chest CT protocols comparable to four-view chest radiographs, reduced costs of 3D printing, and use of third-party companies will overcome issues of time and cost. They also acknowledge that such models need to be evaluated in court for their effectiveness as a visual-aid tool in supplementing expert testimony.
REFERENCE
Barrera CA, Silvestro E, Calle-Toro JS, et al. Three-dimensional printed models of the rib cage in children with non-accidental injury as an effective visual-aid tool. Pediatr Radiol. 2019;49(7):965-970.
Back To Top
---
3D printed models can help radiologists testifying in child abuse cases. Appl Radiol.
By
Staff News Brief
|
August 26, 2019
About the Author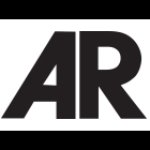 Staff News Brief