2022 ARRS Resident/Fellow in Radiology Award Winners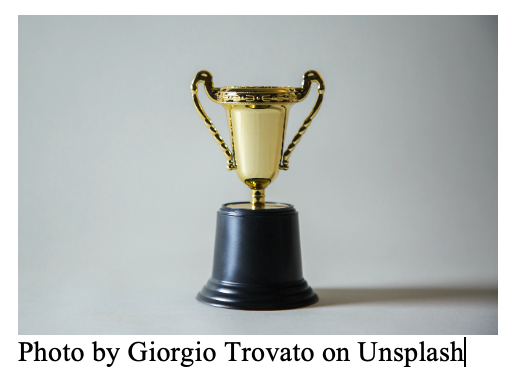 The American Roentgen Ray Society (ARRS) has recognized four radiologists, and their research, with the 2022 ARRS Resident/Fellow in Radiology Awards. They include:
Derek L. Nguyen, Johns Hopkins Hospital, with the Melissa Rosado de Christenson Award for "Imaging Predictors of Malignant Non-Mass Enhancement in Direct Association with Malignant Breast Cancer Masses on Preoperative Breast MRI with Pathologic Correlation"
Elham Beheshtian, University of Maryland Medical Centers with the President's Award for "Is AI Fair? Evaluation of Generalizability and Bias in a State-of-the-Art Bone Age AI Model"
Nassier Harfouch, Staten Island University Hospital/Northwell Health with the Executive Council Award for "Using the Abdominal Aorta Calcium Score to Predict Coronary Artery Disease"
Kimberlee A. Hashiba, Massachusetts General Hospital with the Executive Council Award for "Ipsilateral Recurrence Following Breast-Conserving Surgery for Ductal Carcinoma In Situ: Evaluation of Risk Prediction Models"
Drs. Nguyen, Beheshtian, Harfouch, and Hashiba will present their research findings during the ARRS Annual Meeting in New Orleans, LA, May 1–5, 2022.
Financed by The Roentgen Fund, the ARRS Resident/Fellow in Radiology Awards are available to all ARRS In-Training Members in imaging and allied sciences research to acknowledge their work and present their results during the ARRS Annual Meeting. Awards are based on the competence and promise of the candidate in radiological research, education, or administration and the scientific merit and potential impact of the candidate's research.
Derek L. Nguyen, MD is a PGY-5 diagnostic radiology resident at the Johns Hopkins Hospital. He received his bachelor's degree in biochemistry from the University of Texas at Dallas and medical doctorate from University of Texas Southwestern Medical School. With research interests in patient advocacy, patient-centered communications, and racial/financial inequalities within breast imaging, Dr. Nguyen has presented at national conferences, including the Radiological Society of North America and Society of Breast Imaging, where he received the Gerald D. Dodd, Jr. Research Award for Outstanding Research by a Resident. Dedicated to resident education and mentorship, he is actively engaged in both teaching and curriculum development to enhance the training experience within the eld of diagnostic radiology.
A native of Isfahan, Iran, Elham Beheshtian, MD completed medical school at Isfahan University of Medical Sciences. After immigrating to the United States in 2018, she worked as a postdoctoral research fellow in the neuroradiology division of Johns Hopkins. Currently, she is delighted to be in her first year of diagnostic radiology residency at the University of Maryland Medical Center and University of Maryland Medical Intelligent Imaging Center (UM2ii). Dr. Beheshtian's project with Dr. Paul Yi is her first foray into the study of artificial intelligence in radiology.
attended the University of South Florida for medical school and completed an internal medicine internship at the University of Florida. An active journal reviewer and researcher studying radiology resident work volume to tackle graduate medical burnout, Dr. Harfouch has authored 10 peer-reviewed publications and presented more than a dozen abstracts at various national conferences, earning the first-place 2021 AUR Trainee Prize, a 2021 ARRS Certificate of Merit, and a 2020 Radiology Leadership Institute Scholarship. At SIUH, Dr. Harfouch co-created a convenient research portal for his fellow residents, while using the radiology department's elective curriculum to secure an x-ray unit donation for medical education in a developing country. After residency, he will be completing an MRI body fellowship at NYU Langone.
Kimberlee A. Hashiba, MD is a breast imaging fellow at Massachusetts General Hospital. After receiving her undergraduate degree in biological sciences and English literature from Northwestern University and medical degree from the University of Hawaii John A. Burns School of Medicine, Dr. Hashiba completed postgraduate training at the University of Hawaii (transitional year) and Beth Israel Deaconess Medical Center (diagnostic radiology residency). Prior research honors include a 2019 ARRS Certificate of Merit for an educational exhibit, "Pearls and Pitfalls of Ultrasonography Diagnosis of Pediatric Gynecologic Disorders," and the
2021 Ralph Schlaeger Research Fellowship Award for her project, "Selection of Optimal Treatment Strategies for Women with Early-Stage Breast Cancer Using Artificial Intelligence." Passionate about teaching, Dr. Hashiba was recognized for excellence in medical student education by her residency program.