Shimadzu Adds Konica Minolta Glassless FPD to RF Systems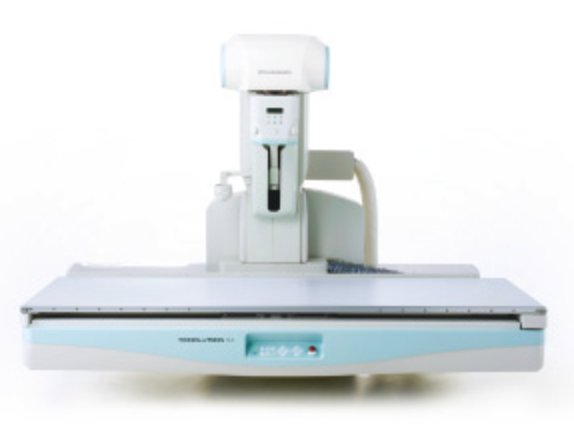 Shimadzu Medical Systems USA announced the release of the Glassless Flat Panel Detector from Konica Minolta Healthcare on its SONIALVISION G4 LX (universal remote RF table) and FLUOROspeed X1 (patient-side conventional RF table).
Shimadzu's RF systems are now available with Konica Minolta's new AeroDR Glassless Flat Panel Detectors. These panels are incredibly light. The 14x17 inch panel is 4 lbs.; and the larger 17x17 inch panel is 5 lbs., which helps reduce stress and strain on healthcare workers.
Konica Minolta shatters the glass ceiling with the latest innovation in wireless digital detectors. With the AeroDR Glass Flat Panel Detectors there is no glass substrate, just a thin film transistor (TFT), further decreasing the panel weight and, as important reducing the distance between the scintillator and electronics for superior sensitivity and outstanding image quality. The AeroDR family of flat panel detectors are renowned for durability, a powerful 7-year power cell warranty and exceptional high-definition resolution at 100 µm and 200 µm. AeroDR Glassless Flat Panel Detectors are available for Shimadzu Medical Systems RADspeed Pro and MobileDaRt MX8k to help facilities take advantage of a smart imaging solution for greater efficiency and optimal image quality.