Samsung Launches its Newest Ultrasound System, V7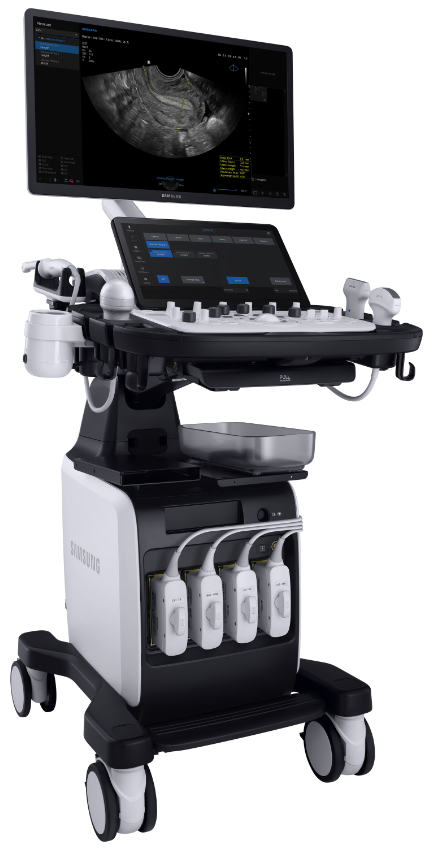 Samsung and its US headquarters, Boston Imaging, launched the companies' newest ultrasound system, V7. Recently US FDA 510(k) cleared, the new ultrasound system provides a wide range of clinical applications to enhance both the patient and user experience.
"There is a continued demand on imaging professionals to deliver high-quality results in an efficient amount of time, without compromising patient care," said David Legg, Vice President, Head of Boston Imaging. "We're proud to help address this by supplying one more solution that helps make clinical assessments effortless and treatment precise."
Crystal Architecture is the core of the V7's enhanced image clarity and penetration and is built upon the combination of innovative beamforming (CrystalBeam), sophisticated image processing (CrystalLive) and advanced S-Vue Single Crystal Transducers to produce clear, uniform and high-resolution images.
Samsung continuously works to provide healthcare professionals with innovative solutions made to conquer diverse and challenging cases. To help assist, the V7 is equipped with a range of Intelligent Assist features to be used in both general imaging and women's health ultrasound cases, including:
2D Follicle: An automated measurement tool that provides information about the status of follicles during gynecology examinations by identifying and measuring follicle size based on the 2D image.
AutoIMT: A screening tool to analyze a patient's potential risk for cardiovascular disease.
S-Shearwave Imaging: A tool that provides quantitative non-invasive assessment and documentation of tissue stiffness for clinical applications including breast and liver.
UterineAssist: An Artificial Intelligence technology that automatically measures the size and shape of the uterus, assisting in detecting signs of uterine-related abnormalities.
E-Cervix: An innovative elastography technology that provides an efficient semi-quantitative assessment of cervical canal stiffness.
The V7 design has been reengineered, keeping workflow, performance, and functionality top of mind. Tools such as EzExam+ and EzCompare may transform the ultrasound examination experience through the minimization of steps and keystrokes. The V7 also exhibits a step forward in Samsung's efforts toward a greener tomorrow, by applying an eco-friendly resin cover to the air vent exterior cover and reusable Eco Paper Packaging composed of recycled paper.