RSNA 2020: Carestream expands capabilities in bedside and DR room solutions
Carestream Health is highlighting its capabilities in DR room imaging solutions with the DRX-Compass X-ray System. With flexibility and scalability in mind, the new DRX-Compass provides the full benefits of a digital X-ray room with a wireless detector. The system allows facilities to expand the types of medical imaging exams they provide, improving patient care, boosting productivity and reducing costs.
"The benefit of the DRX-Compass is that the customer can set the direction they want to go in. We've provided a lot of flexibility for them to build the system to how they need it to be. It also has an intuitive tube head design, and it's very user-friendly for rad techs who tend to be on a petite side," said Sarah Verna, Worldwide Marketing Manager for Global X-ray Solutions at Carestream.
Like other Carestream imaging systems, the DRX-Compass uses ImageView Software, which supports image processing and workflow capabilities to boost productivity, workflow and security. The ImageView platform also supports Artificial Intelligence (AI) technology, such as smart noise cancellation software (pending 510(k) clearance) that reduces noise to provide a clear image.
"The DRX-Compass includes smart features that leverage AI technology to automate manual tasks, such as smart positioning, to help the technologist speed their workflow, see more patients within the same timeframe and minimize patient interaction, which is particularly helpful during COVID-19," said Jill Hamman, Carestream's Worldwide Marketing Manager for Global X-ray Solutions.
The DRX-L Detector is Carestream's newest large-format detector with an expanded field of view to capture long-length, high-resolution images of the leg or spine. Unlike multi-shot DR exams, the DRX-L captures high quality images in a single exposure to speed clinician workflow and minimize patient discomfort. The system uses Eclipse Image Processing for extraordinary image quality in one unified image.
"The DRX-L detector provides fantastic image quality for long-length imaging. As opposed to a traditional multi-shot system, the DRX-L provides the exposure in one single shot within one second. Because the tech doesn't have to manipulate three different images, it improves treatment planning because you have much more precise measurements in the image," said Hamman.
At the bedside, the CARESTREAM DRX-Revolution Mobile X-ray System fulfills the need to keep critically ill patients in isolation, especially during the COVID-19 pandemic. As the industry's first mobile X-ray system with a collapsible column, the DRX-Revolution delivers high-quality diagnostic images in tight spaces, helping to limit the spread of infection by providing critical imaging services whenever and wherever needed.
The company is also featuring the new Focus 43C detector, is a fast, light and budget-friendly way for smaller facilities and private practices to upgrade to DR imaging.
Visit the Carestream RSNA page at https://www.carestream.com/specials/rsnavb/index.html
Back To Top
---
RSNA 2020: Carestream expands capabilities in bedside and DR room solutions. Appl Radiol.
About the Author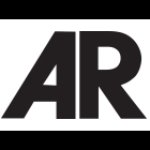 McKenna Bryant is a freelance healthcare writer based in Nashotah, WI.