Roundtable Recap: The Role of MRI in Detecting Amyloid-related Imaging Abnormalities (ARIA)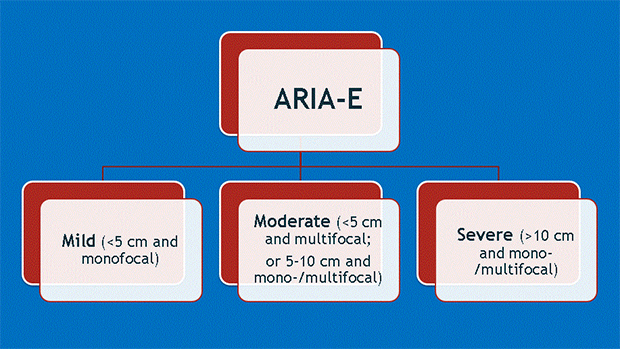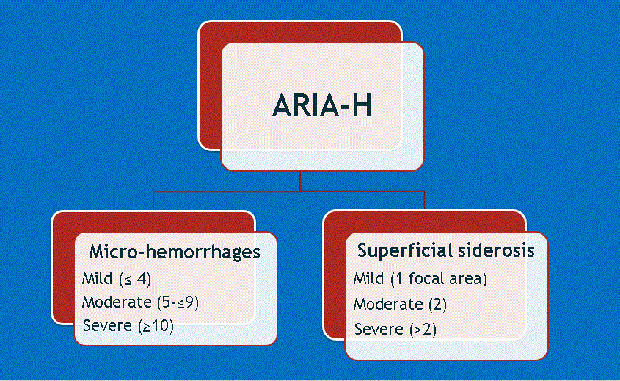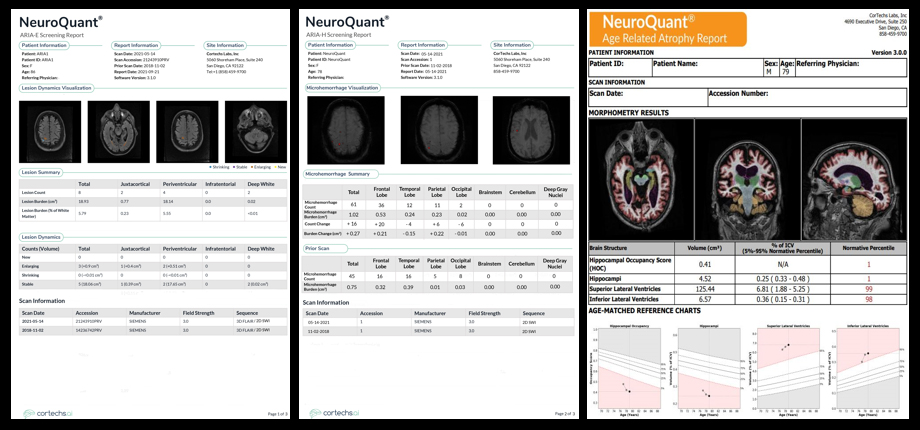 Editor's note: Applied Radiology recently hosted a series of four roundtable discussions, supported by an educational grant from Biogen in partnership with icometrix, focusing on current and future applications of imaging in dementia management.
This recap of the first roundtable in the series focuses on the role of magnetic resonance imaging (MRI) in detecting amyloid-related imaging abnormalities in patients presenting with Alzheimer's disease. Three leading MRI experts covered important issues related to investigational therapies and their associated treatment-related imaging abnormalities.
The panelists were:
Suzie Bash, MD, a neuroradiologist and medical director of San Fernando Valley Interventional Radiology at RadNet, Los Angeles, California, who moderated the discussion;
Mike Wattjes, MD, a neuroradiologist and head of imaging and neuroinflammation and neuroinfection at the Hannover Medical School in Hannover, Germany; and,
Achim Gass, MD, a professor of neuroimaging at the University of Mannheim in Mannheim, Germany.
Dr. Bash introduced the session by addressing its relevance: one in nine people over age 65 have Alzheimer's disease, with some 50 million people suffering from the disease worldwide. Of degenerative neurological diseases marked by dementia, moreover, Alzheimer's constitutes nearly half of all cases and is the subject of much attention by the pharmacologic and medical imaging communities.
Anti-amyloid treatment is of particular interest, as is the management of vascular complications of the disease. And with disease-modifying drugs on the horizon, many issues must be considered in managing treatment side effects and imaging standardization.
The treatment strategy of removing amyloid plaque from the brain is promising, Dr. Wattjes explained, noting that tau pathology must be addressed as part of combination therapy, wherein vascular comorbidities are addressed for individualized treatment plans.
Dr. Bash reported that in preliminary trials, Biogen's anti-amyloid treatment Aduhelm™ demonstrated effective removal of amyloid plaques from the brain, but that only one of the two high-dose groups in the trial demonstrated a 23% improvement in cognitive function. She said she considers this finding promising, but that a confirmatory trial will be necessary to prove efficacy of the treatment to impact disease course.
"We don't just want to remove the plaque. We want to make sure that these patients are actually getting better," she said. "It's a very exciting time."
Dr. Wattjes said treatment efficacy depends heavily on disease stage and noted that with respect to intervention, "the earlier the better." Patients in the earliest stages—prodromal, or experiencing mild cognitive impairment—benefit more from treatment than do those experiencing advanced disease.
Dr. Wattjes also introduced a second important consideration: that along with higher doses of treatment come the greater likelihood of complications. These include ARIA-E and ARIA-H, which refer to cerebral edema and microhemorrhages, respectively (Figures 1-4). Neurologists who prescribe the anti-amyloid treatment course must balance the goals of high pharmacodynamic efficacy with the side effects of treatment.
Dr. Gass provided background for ARIA-E and ARIA-H, explaining how they occur as a direct result of treatment and detailing specific phenotypes found among similar agents in numerous clinical trials. Dr. Bash said the potential for edema or microbleeds is an important issue, but she noted that most patients who develop ARIA are asymptomatic and that ARIA-E is reversible over time.
The panelists noted that patients at highest risk for ARIA are those with pre-existing cerebral amyloid angiopathy (CAA) and those with the APOE4 gene. Given the potential implications of ARIA identification, MRI imaging will remain critical to clinical decision-making and treatment.
The Importance of Imaging
The panel discussed the need for obtaining baseline MR images prior to treatment so that ARIA can be differentiated from non-treatment-related imaging abnormalities such as microvascular ischemic disease and cerebral amyloid angiopathy. Dr. Wattjes noted the importance of protocol standardization across serial imaging for all patients.
The panelists weighed in on susceptibility-weighted imaging (SWI) versus gradient echo (GRE) sequences, with Dr. Gass noting that all trials have used GRE and found it sufficient for detecting microbleeds. Current scanners and sequences can accommodate ARIA monitoring, but follow-up imaging must be performed using the same protocol.
The roundtable concluded with a discussion of the importance of patient selection in new treatment regimens. "We don't want to have false positives on a treatment against amyloid," said Dr. Wattjes, adding that physicians must identify the right patients, at the earliest stages of disease, who will be least likely harmed by adverse effects.
He also noted that, while imaging protocols for Alzheimer's disease are likely to eventually shift from MRI to positron emission tomography, MRI will continue to remain vital to safety monitoring.
So long as clinicians remain aware of the potential for imaging abnormalities, disease-modifying agents offer hope to patients suffering from Alzheimer's dementia.