Philips Introduces AI-Powered CT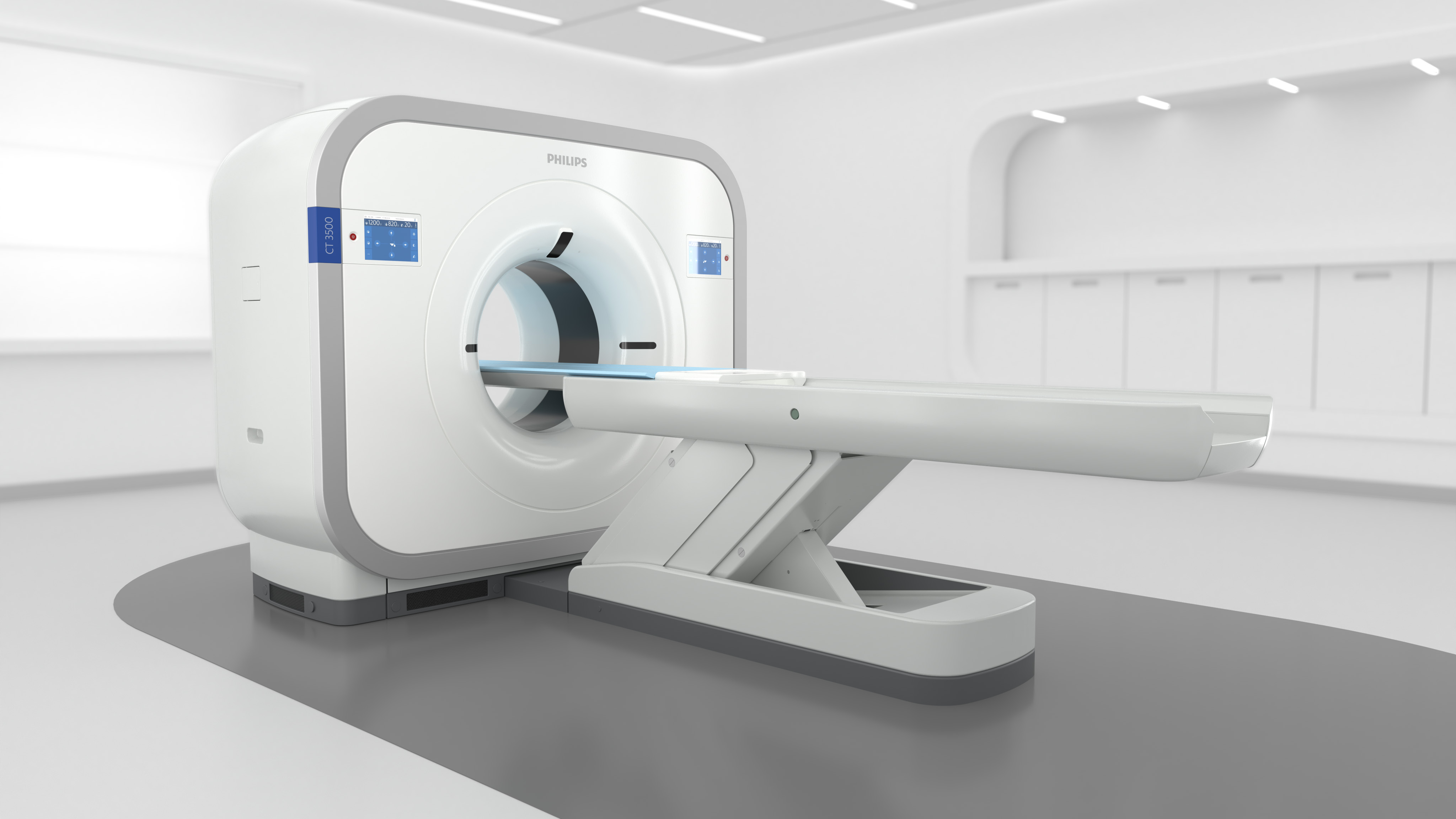 Royal Philips announced the launch of the Philips CT 3500, a new high-throughput CT system targeting the needs of routine radiology and high-volume screening programs. Powered by AI, the Philips CT 3500 includes a range of image-reconstruction and workflow-enhancing features that help to deliver the consistency, speed, and first-time-right image quality needed for confident diagnoses by clinicians and increased return on investment – even in the most demanding, high-volume care settings.
"Increased financial pressures, chronic staff shortages, and escalating patient demand are driving radiology departments to do everything they can to maximize throughput, to guarantee equipment uptime, and to avoid repeat scans," said Frans Venker, General Manager Computed Tomography at Philips. "Today, many radiology departments scan hundreds of patients a day. We've engineered the Philips CT 3500 to reduce the pain points that these high-volume departments face by developing a versatile, reliable, high-throughput imaging solution. It automates radiographers' most time-consuming steps so that they can spend more time focusing on the patient."
The CT 3500 features Philips' latest AI-powered CT Smart Workflow to automate every step in the scanning process. Precise Position uses a camera to automatically determine patient orientation, improving positioning accuracy by 50% while reducing patient positioning time by up to 23%. Precise Planning automatically determines the area to be scanned and the appropriate Exam Card based on the patient's anatomy. This provides fast exam preparation and can improve inter-operator consistency. Precise Intervention can offer automated setup and treatment guidance for tissue biopsies and other needle-based interventions.
Precise Image AI-based reconstruction is designed to deliver the high image quality needed by radiologists to make a precise diagnosis. Precise Image allows radiology departments to simultaneously achieve up to 60% improved low-contrast detectability, 85% lower noise, and 80% lower radiation dose. All reference protocols are reconstructed in under a minute to support even the busiest radiology departments.
The CT 3500 is designed to deliver the uninterrupted imaging required by high-throughput radiology departments and screening programs including mobile screening units. To achieve this level of reliability, the CT 3500 is built on Philips' highly regarded vMRC tube and tracks critical performance metrics with internal and external proactive monitoring sensors that allow Philips service engineers to intervene prior to any potential impact on CT operations.