Konica Minolta Working With AWS to Extend Exa Platform to the Cloud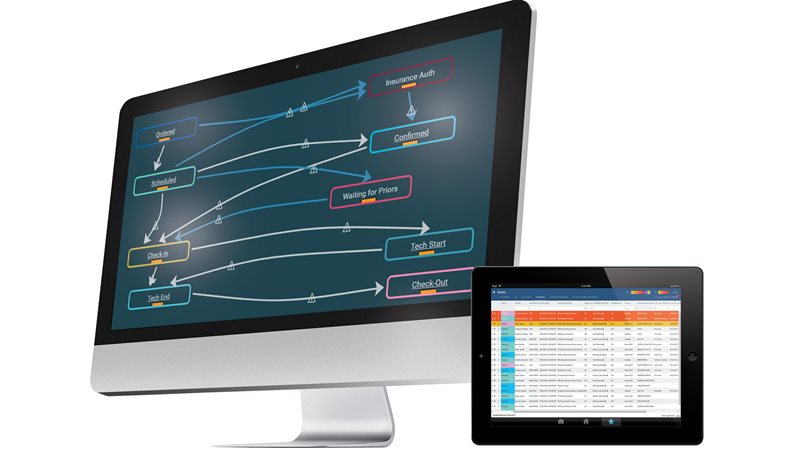 Konica Minolta Healthcare announced it is working with Amazon Web Services and Amazon HealthLake Imaging solution to offer the Exa Platform and Symmetry PACS as a Software as a Service (SaaS) model in the cloud. Konica Minolta will demonstrate the new capability at the RSNA 2022 Annual Meeting.
Because it requires no upfront investment, the cloud is a cost-effective choice for healthcare organizations, allowing them to pay as they go without purchasing additional hardware or technology. It offers dynamic scalability to support a single physician practice or an enterprise. As an organization grows, the cloud has the infrastructure to grow the platform on-demand for each customer. In addition, hardware, software and networks are continuously maintained and upgraded, reducing on-site hardware maintenance, information technology (IT) staffing costs, and the need for third-party IT vendors to manage that process. With the cloud, application and data are architected to increase high availability and reduce single points of failure.
The Exa Platform, an integrated Radiology Information System (RIS), Picture Archiving and Communication System (PACS) and billing solution, and Symmetry PACS enable fast access to images from any device. Hosting these solutions on the cloud further supports practices with the features and tools necessary to optimize and simplify workflow with an entirely web-based, zero footprint imaging software platform requiring no software downloads.
The cloud continues to support Exa's server-side rendering, which helps reduce workstation hardware technical requirements because the server takes on the workload of image rendering, extending the performance of existing workstations. Server-side rendering means the server is doing all of the work instead of each individual workstation. As a result, cybersecurity is further enhanced because Digital Imaging and Communications in Medicine (DICOM) data does not need to transmit to each workstation.
Further, Konica Minolta will be using Amazon HealthLake Imaging to focus on developing software and take advantage of Application Programming Interfaces (APIs) from AWS for medical imaging. With Amazon HealthLake Imaging, providers can meet the growing demands of clinical workflows and increase performance while eliminating the burden of infrastructure management.
"Offering our leading cloud-based Exa Platform and Symmetry PACS on AWS gives healthcare organizations more options in how they deploy and manage their IT software. This allows fast deployment of tools so they can maximize their IT investment right away. It's just one more example of how Konica Minolta is dedicated to providing imaging and informatics solutions that support more efficient patient care and help clinicians make better decisions, sooner," says Kevin Chlopecki, Chief Operating Officer.