FDA Approves Radiohybrid PSMA PET Imaging Agent, POSLUMA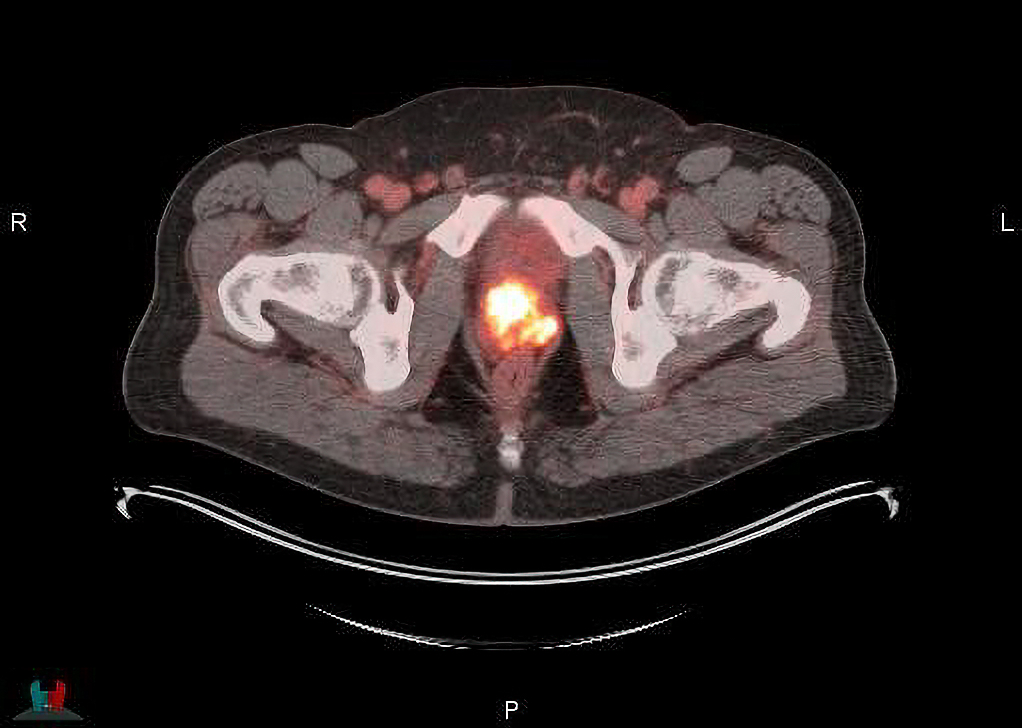 Blue Earth Diagnostics announced the US Food and Drug Administration (FDA) has approved the company's optimized, high-affinity radiohybrid (rh) Prostate-Specific Membrane Antigen (PSMA)-targeted PET imaging agent, POSLUMA (flotufolastat F 18) injection (formerly referred to as 18F-rhPSMA-7.3). POSLUMA is indicated for positron emission tomography (PET) of prostate-specific membrane antigen (PSMA) positive lesions in men with prostate cancer with suspected metastasis who are candidates for initial definitive therapy or with suspected recurrence based on elevated serum prostate-specific antigen (PSA) level. It is the first and only FDA-approved, PSMA-targeted imaging agent developed with proprietary radiohybrid (rh) technology. POSLUMA will be commercially available in early June 2023, through certain radiopharmacies in the national radiopharmacy network of Blue Earth Diagnostics' commercial US manufacturer and distributor, PETNET Solutions Inc. It will become increasingly available nationally in coming months.
"With the FDA approval of POSLUMA, we realize our goal of providing an important product that will be widely available across the United States to help inform the management and treatment of patients across the prostate cancer care continuum," said David E. Gauden, DPhil, Chief Executive Officer of Blue Earth Diagnostics. "This event marks a major milestone in the expansion of Blue Earth Diagnostics' robust prostate cancer portfolio. POSLUMA was developed to assist physicians in the detection and localization of prostate cancer. It represents a new class of purposely engineered, high-affinity PSMA-targeted radiopharmaceuticals based on novel radiohybrid technology, which may offer diagnostic imaging and therapeutic potential. All of us at Blue Earth Diagnostics want to express our sincere gratitude to the many patients, physicians, clinical trial sites and collaborators who have worked closely with us to progress POSLUMA."
POSLUMA is an optimized PSMA-targeted molecule that binds to and is internalized by cells that express PSMA, including prostate cancer cells, which usually overexpress PSMA. It is labeled with the radioisotope fluorine-18 (18F) to enable PET imaging of the prostate and other areas of the body where prostate cancer may have spread. The 18F radioisotope leverages the high image quality of 18F-labeled PSMA PET imaging to facilitate effective detection of disease and enables broad, readily available geographic access for patients.
The approval of POSLUMA is based on data from two Blue Earth Diagnostics-sponsored Phase 3 trials (LIGHTHOUSE and SPOTLIGHT), designed to establish the safety and diagnostic performance of POSLUMA across the continuum of prostate cancer care. Results from the LIGHTHOUSE study demonstrated high specificity for the detection of pelvic lymph nodes as compared to histopathology standard of truth in men with PSMA-positive lesions prior to radical prostatectomy. The SPOTLIGHT study evaluated POSLUMA in men with suspected prostate cancer recurrence based on elevated PSA following prior therapy. Results demonstrated high detection rates (% positive PET scans) even at low PSA levels.
In clinical trials, the safety of POSLUMA was evaluated in 747 patients with initial or recurrent prostate cancer. The adverse reactions reported in ≥0.4% of patients in clinical studies were diarrhea, blood pressure increase and injection site pain.
"Effective staging in newly diagnosed prostate cancer – determining its presence and helping determine whether it may have metastasized − is critical in establishing optimal clinical management strategies, because up to 25% of patients with primary prostate cancer may have detectable regional pelvic lymph node metastases, which are correlated with a risk for recurrence and associated overall survival," said Brian F Chapin, MD, Associate Professor, Department of Urology, Division of Surgery, The University of Texas MD Anderson Cancer Center, and Coordinating Investigator of the Phase 3 LIGHTHOUSE study. "Conventional imaging techniques such as CT and MRI are limited in the information they may provide. The LIGHTHOUSE study looked at unfavorable intermediate, high and very high risk patients who were scheduled for radical prostatectomy plus pelvic lymph node dissection (PLND) prior to POSLUMA PET. The study showed that POSLUMA PET provided clinically valuable information prior to surgery that would likely result in management changes for these patients."
"The highly variable nature of recurrent prostate cancer presents clinical challenges, and up to 40% of patients who undergo radical prostatectomy, and up to 50% of patients who undergo radiation therapy will develop local or distant recurrences within 10 years," said David M Schuster, MD, FACR, Emory University School of Medicine, Professor of Radiology and Imaging Sciences at Emory University School of Medicine, a researcher at Winship Cancer Institute of Emory University and Coordinating Investigator for the Phase 3 SPOTLIGHT study. "The ability to determine the extent and location of recurrent disease is necessary to inform physicians and their patients for appropriate clinical management. The Phase 3 SPOTLIGHT study investigated the diagnostic performance of POSLUMA PET imaging as a potential decision-making aid in assessing suspected biochemical recurrence of the disease, and demonstrated that it offered precision diagnostic performance even at low PSA levels with an overall 83% detection rate."
"We at ZERO Prostate Cancer are thrilled to see the approval of POSLUMA as an additional useful tool for staging prostate cancer," said Shelby Moneer, MS, CHES, Vice President Advocacy and Patient Support, ZERO Prostate Cancer, a patient advocacy organization. "Determining if, when, or where prostate cancer has returned or spread is of the utmost importance for patients and their medical teams. The more patients know about their own diagnosis, the more empowered they are to seek personalized treatment plans. This new approval will, ultimately, give more options – and hope – to people impacted by prostate cancer."