Data Compares Outcomes of Patients with Concussion
By

Data comparing outcome measures for persons with traumatic brain injury (TBI) living with chronic motor deficits was published in Expert Review of Neurotherapeutics. The study was supported by SanBio Group; its propriety regenerative cell medicine product, SB623, is currently being investigated for the treatment of several conditions including chronic neurological motor deficit resulting from traumatic brain injury and stroke.
"Success in clinical trials in chronic TBI is challenging to define and measure; therefore, this publication is an important advancement for the field of research as it relates to the assessment of persons with motor deficits resulting from a TBI," said Michael A. McCrea, Co-Director, Center For Neurotrauma Research; Professor, Department Of Neurosurgery, Medical College Of Wisconsin, Milwaukee, USA; and lead author for the publication. "This study supports the use of Disability Rating Scale (DRS) and Fugl-Meyer Motor Scale (FMMS) in the evaluation of long-term functional outcomes and motor impairment in future clinical trials of persons with chronic motor deficits secondary to TBI."
While acute TBI is widely assessed using Extended Glasgow Outcome Scale (GOS-E), this scale is less well-defined for persons who have chronic, or long-term, motor deficits as a result of their injury. The publication, entitled, "Determining minimally clinically important differences (MCIDs) for outcome measures in patients with chronic motor deficits secondary to traumatic brain injury", determined MCIDs for DRS and FMMS. MCID is defined as the smallest change on a measure that is reliably associated with a meaningful change in a patient's clinical status, function, or quality of life.
Establishing MCIDs for the DRS and FMMS in chronic TBI provides improved precision for assessing long-term functional outcomes and motor impairment, respectively, as compared to the widely used GOS-E Scale, which is most appropriate for use in acute TBI. The findings of this study support the use of DRS and Fugl-Meyer Scales in the evaluation of clinical outcomes, and define the amplitude of clinically meaningful improvement for future chronic TBI clinical trials.
"At SanBio, we are passionate about improving the lives of persons living with long-term motor deficits as a result of a TBI or stroke. This publication will help to overcome one of the most challenging areas of clinical research: determining the minimal improvement that would be clinically meaningful in patients with chronic motor deficit. We would like to extend our gratitude to the physicians and rehabilitation specialists who supported this important work," added, Bijan Nejadnik, M.D., Corporate Officer, Chief Medical Officer and Head of Research.
This retrospective analysis is from SanBio's 1-year, double-blind, randomized, surgical sham-controlled, Phase 2 'STEM cell therapy for TRAumatic brain injury' (STEMTRA) trial (NCT02416492), in which persons with chronic motor deficits secondary to TBI (n=61) underwent intracerebral stereotactic implantation of SB623 or sham surgery. MCIDs for DRS and FMMS were triangulated with anchor-based, distribution-based, and Delphi panel estimates.
Back To Top
---
Data Compares Outcomes of Patients with Concussion. Appl Radiol.
By
News Release
|
November 01, 2021
About the Author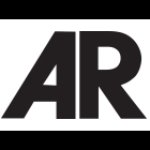 News Release