ALS Organizations Issue Seven Research Grants to Support Early Diagnosis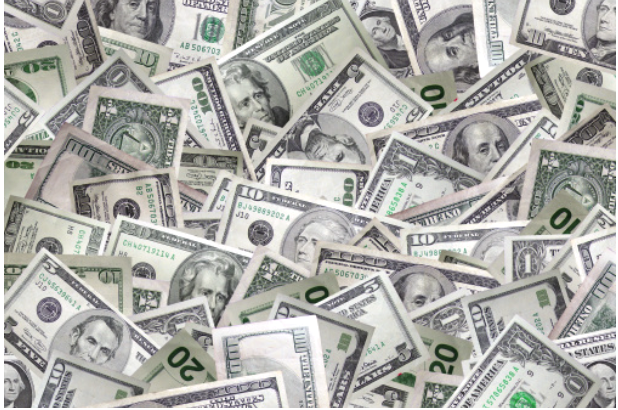 ALS Finding a Cure (ALSFAC) and the ALS Association have issued seven new grants worth a total of $2 million to support the development of early diagnostics for ALS.
More than 150 years after the disease was first defined, there are currently no universally accepted diagnostic approaches for ALS - amyotrophic lateral sclerosis.
To receive an ALS diagnosis, patients must first undergo a battery of tests designed to rule out other conditions. This is highly problematic because it can take a year – or sometimes even longer – for a person with ALS to receive the correct diagnosis.
While these individuals are searching for a name for their affliction, they are frequently bounced to multiple doctors, can receive unnecessary - and expensive - surgical procedures and medications, and can become ineligible for ALS clinical trials.
To address this challenge, ALSFAC launched the Early ALS Diagnostics Initiative to identify promising molecular, digital, imaging, and electrophysiological diagnostic approaches for ALS. After receiving a Partnership Grant from The ALS Association, ALSFAC was able to increase the number of projects supported by the initiative and expand its reach internationally.
"Now is a time of unprecedented promise for the field of ALS research and drug development," said Dr Merit Cudkowicz, chief medical officer of ALS Finding a Cure. "This collaboration between foundations has made possible the support needed to shorten the time to diagnosis. This has been a long-time interest for ALSFAC, and we look forward to advancing a solution towards this key need for the field." Cudkowicz also serves as Chief of Neurology at Mass General Hospital and the Julieanne Dorn Professor of Neurology at Harvard Medical School.
Kuldip Dave, PhD, senior vice president of research at The ALS Association, reinforced the importance of this collaborative initiative.
"The longer it takes for someone to be diagnosed, the longer they are waiting to access the multidisciplinary care, treatments and trials that may help them live longer or with a better quality of life," Dave said. "That's why this partnership with ALS Finding a Cure to support the development of new diagnostic approaches is so important. By combining our dollars, we can have a larger impact – funding more projects from researchers all around the world."
The seven awardees are:
Erez Eitan, PhD, NeuroDex – The goal of this project is to develop a blood test that could be used to diagnose ALS early in the disease process by measuring levels of specific messenger RNAs regulated by TDP-43. TDP-43 is a protein normally located in the nucleus of cells in the brain and spinal cord that helps control the proteins produced from a number of different genes. However, in approximately 97% of people with ALS, clumps of misfolded TDP-43 are found in the cytoplasm of motor neurons, affecting normal mRNA production.
Mark Garret, MD, Massachusetts General Hospital / Harvard Medical School – The investigators are aiming to develop a decentralized and open innovation platform to remotely monitor individuals at higher risk of developing ALS. Assessment measures will include limb activity, speech and cognition/behavior.
Roisin McMackin, PhD, Trinity College Dublin, Ireland – The research team will measure nervous system function of individuals with C9orf72 mutations but no ALS symptoms using electroencephalography (EEG) and transcranial magnetic stimulation to identify which functional changes can help predict disease development. C9orf72 mutations are the most common genetic cause of ALS.
Patrick Oeckl, PhD, Ulm University Hospital, Germany – The aim of this project is to study cerebrospinal fluid samples taken from people with ALS-linked genetic mutations but no symptoms to identify small protein fragments called peptides that are associated with the early stages of ALS development. These results could then be used to develop a diagnostic test.
Ghazaleh Sadri-Vakili, PhD, Massachusetts General Hospital /Harvard Medical School – The researchers are focused on identifying
"breakpoint gene fusions" associated with ALS in blood and CSF samples to serve as early biomarkers of the disease. These events, which link two previously independent genes, are frequent in cancers and have been used as biomarkers in oncology to stratify disease and to improve treatment through precision medicine.
Ian Thrippleton, PhD, NemDx – Through this project, the researchers are aiming to develop a comprehensive blood test for ALS that will measure TDP-43 activity along with several other biomarkers associated with both sporadic and familial ALS. They will then use this test to determine whether this combination of biomarkers can help divide people with ALS into subgroups.
Philip C. Wong, PhD, Johns Hopkins University – The research team will lay the foundation for a diagnostic test by measuring CSF levels of an abnormal protein that is produced when TDP-43 is lost from the nucleus of neurons and stops working normally. They will then determine whether the assay is sensitive enough to detect this abnormal protein in blood samples.