Samsung Launches Ultrasound System Tailored for Women's Health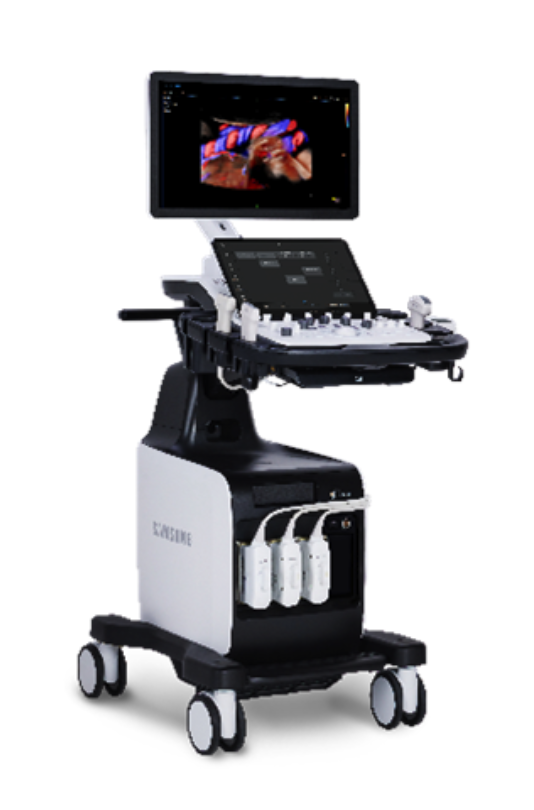 Boston Imaging, the US headquarters of Samsung's digital radiography and ultrasound business, announced the launch of the V6, its latest ultrasound system that delivers comprehensive imaging capabilities in 2D, 3D and color image quality, tailored for Women's Health and Urology. The V6 recently received US FDA 510(k) clearance for commercial use and is designed to be budget-friendly while meeting workflow and productivity needs.
"We are thrilled to introduce our latest innovation in Women's Health and Urology imaging, reflecting our unwavering commitment to delivering efficient care and meeting the imaging demands of medical professionals," said David Legg, Head of Boston Imaging. "The V6 provides advanced healthcare technology to clinicians, enabling them to provide a high standard of care."
In addition to enhancing image clarity and accuracy, the V6 is adaptable in various medical settings through its remote access, simplified workflows, wide screen and compact, powerful design with a battery option, increasing accessibility and versatility for healthcare providers.
"The V6 was developed with the clinical needs of Women's Health and Urology specifically in mind," said Tracy Bury, Women's Health Segment Leader for Boston Imaging. "We're proud to offer a new product that is not only accessible to a broad group of clinicians but also has innovative, automated features that can make patient care simpler and more efficient."
The V6 ultrasound system is driven by Samsung's core imaging platform, Crystal Architecture, offering both enhanced image clarity and advanced automated tools. The miniER7 Endocavity Transducer features a small design for patient comfort, 180° field of view for wide angle imaging and a 2-12 MHz frequency range to fulfill a variety of imaging needs. According to Hwang et. al., utilizing the probe with a 63% reduced head volume not only led to a significant 43% decrease in patient discomfort during prostate ultrasounds without impacting image quality, but it is also expected to potentially minimize pain during pelvic examinations in menopausal women. ViewAssist is an artificial intelligence (AI) feature that automatically recognizes imaging planes and labels anatomy to ease healthcare professionals' documentation and enhance exam workflow. BiometryAssist is a semi-automated feature, based on deep learning, that enables one-click fetal growth measurements to provide exam consistency while reducing keystrokes, allowing physicians to focus more on patient care. UterineAssist is an AI technology tool to automatically measure the size and shape of the uterus, assisting in detecting signs of uterine-related abnormalities. Mobile Export: A secure image-sharing solution using a simple QR code to transfer fetal images from the ultrasound system directly to the patient's smartphone making images instantaneously shareable to friends and family. And, SonoSync is a real-time image share solution that allows communication for care guide and training between doctors and sonographers. In addition, voice chatting, text chatting and real-time marking functions are provided for better communication.