Applied Radiology Announces the
2023 Leaders On The Horizon Residents' Program!
Jordan Chamberlin, MD
Medical University of
South Carolina

Alexander Satei, MD
Trinity Health Oakland-Wayne
State University

Melina Hosseiny, MD
University of California
San Diego

Moozhan Nikpanah, MD
The University of Alabama
at Birmingham

Akarshan Monga, MD
Detroit Medical Center
This exclusive program is designed to identify, cultivate, and highlight future thought-leaders in medical imaging and is supported through an unrestricted educational grant from Bracco Diagnostics, Inc.
All US-based and international radiology residents are invited to participate in the 2023 Leaders on the Horizon Residents' Program by submitting a clinical research paper or clinical review article which will be considered for publication in a special supplement to Applied Radiology.
All topics should be focused on imaging modalities and/or areas related to medical imaging.
A designated review committee of key opinion leaders in the field of imaging will select the top three (3) clinical research papers and the top three (3) clinical review articles; with the lead authors being recognized as the 2023 winners.
In addition to being published in the supplement, residents authoring the top three (3) clinical research papers and the top three (3) clinical review articles will receive:
A trip to RSNA 2023 where they will be honored at a special reception.
A scholarship award to support their educational endeavors in medical imaging.
Applied Radiology & Bracco Diagnostics Present
The Leaders On The Horizon Program
Clinical Research Paper

Clinical Review Article

1st Place $7500

2nd Place $5000

3rd Place $3000

1st Place $3000

2nd Place $2000

3rd Place $1000
Paper Submission | Details & Instructions
Registration Deadline October 1, 2023
Residents may submit up to two (2) research papers for consideration.
All papers must follow the Leaders on the Horizon Resident's Author Guidelines.
To view paper examples, see the 2022 Leaders on the Horizon Supplement
Questions? Contact the Program Manager via email: Carolyn@appliedradiology.com
Important Paper / Article Details
Presented by
Jenna Cameron, Program Coordinator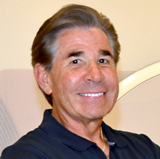 Frank Shellock, PhD, FACR, FACC, FISMRM
Director of MRI Safety
USC Stevens Neuroimaging and Informatics Institute
Adjunct Clinical Professor of Radiology and Medicine
Keck School of Medicine, University of Southern California
Los Angeles, California
Mark C. DeLano, MD, FACR
Professor and Chair
Department of Radiology
Michigan State University

Louis Mazzarelli, MD
Clinical Director, Ultrasound
Yale New Haven Health

John P. McGahan, M.D.
Vice Chair of Academic Affairs
Co-Director of Ultrasound
Distinguished Professor
UC Davis Health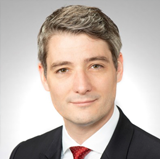 Alessandro Furlan, MD
Associate Professor
Department of Radiology
Abdominal Imaging Division
Presbyterian University Hospital
Lorna Browne, MD
Professor, Radiology & Pediatric Radiology
Children's Hospital Colorado
Chris Comstock, MD
Breast Imaging Section
Department of Radiology
Memorial Sloan Kettering Cancer Center
Paul Finn, MD
Professor of Radiology Medicine & Biomedical Physics
UCLA Health

Mahmud Mossa-Basha, MD
Professor of Radiology
Vice Chair Quality & Safety
Director of MRI, UNC Health Care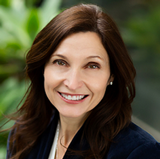 Christine Glastonbury, MBBS
Professor of Radiology
School of Medicine
University of California, San Francisco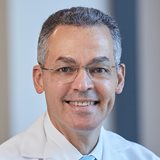 Medhat M Osman, MD, ScM, PhD
Professor of Radiology
Director of Nuclear Medicine and PET/CT
Saint Louis University
Neil Rofsky, MD
Professor and Chair
Department of Radiology
UT Southwestern Medical Center