Trial Confirms Safety and Efficacy of Drug-Coated Balloon
By News Release

Data from the two- year results of the RANGER II SFA randomized controlled trial confirmed the safety and efficacy of the Ranger Drug-Coated Balloon (DCB) compared to standard percutaneous transluminal angioplasty (PTA) for the treatment of patients with peripheral artery disease (PAD) in the superficial femoral artery (SFA) and proximal popliteal artery (PPA).
Two-year data demonstrate continued high rates of primary patency, including in patients with complex lesions. Boston Scientific announced the positive results during a late-breaking clinical trial presentation at the Vascular InterVentional Advances (VIVA) meeting in Las Vegas.
Following the positive one-year results of RANGER II SFA, which were published in the Journal of American College of Cardiology, the new two-year results found that the Ranger DCB exhibited a significantly higher primary patency rate – a measure of the target vessel remaining unobstructed at two years – of 84.0% compared to 71.4% percent in patients treated with standard PTA (p=0.0129).i
Additionally, subgroup analyses found consistent benefit with greater long-term patency in patients with more complex lesions treated with the Ranger DCB, exhibiting an 89.1% versus 72.4% primary patency rate in the moderate to severe calcium subgroup (p=0.0052) and a 76.6% compared to a 58.6% primary patency rate in patients with chronic total occlusions (p=0.1038).
"These two-year data demonstrate a sustained, high rate of efficacy including in patients with more complex lesion subtypes, yet another proof point for physicians to consider when determining the best individualized treatment option for their patients with PAD," said Ravish Sachar, M.D., UNC Rex Hospital physician-in-chief for Heart and Vascular services and principal investigator of the RANGER II SFA trial.
The Ranger DCB, which has a low drug dose density of paclitaxel, also demonstrated a significant reduction in reinterventions at two years with a freedom from target lesion revascularization (TLR) rate of 87.4% versus 79.5% observed with standard PTA (p=0.0316). Additionally, there was no significant difference in all-cause mortality with a 5.7% rate for the patients treated with Ranger DCB and 3.2% in patients treated with standard PTA (p=0.4218).
"We're very pleased to see that the Ranger DCB exhibited excellent, sustained results at two years and it is particularly gratifying that the RANGER II SFA subgroup analyses found no reintervention disadvantage for women, who have historically experienced greater patency challenges following endovascular intervention for PAD," said Michael R. Jaff, D.O., chief medical officer and vice president clinical affairs, technology and innovation, Peripheral Interventions, Boston Scientific.
Back To Top
---
Trial Confirms Safety and Efficacy of Drug-Coated Balloon. Appl Radiol.
By
News Release
|
October 07, 2021
About the Author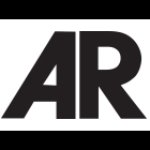 News Release