Partnership Brings AI Technology for Customized Radiology Reports to Radiology Group
By News Release
Quantum Imaging & Therapeutic Associates (QITA), a central Pennyslvania-based radiology practice, announced it is partnering with Rad AI to use its advanced technology for generating customized radiology report impressions and consensus guideline recommendations. The partnership will enable QITA's radiologists to create reports more efficiently and accurately, while improving overall report quality and consistency, radiologist satisfaction and decreasing burnout.
"We partnered with Rad AI to implement efficient workflow automation that leverages the full potential of artificial intelligence, so that we can keep improving patient care and maximize benefit for our patients," said Elizabeth Bergey, MD, President and CEO at Quantum Imaging. "Partnering with Rad AI is an example of QITA's ongoing innovative efforts to optimize the efficiency of our operations and workflow to better serve the hospitals, imaging facilities, radiology practices, and communities large and small that count on us on a daily basis."
Rad AI automatically generates a customized impression from the findings and clinical indication dictated by the radiologist, using the most advanced neural networks. It learns each radiologist's language preferences from all of their prior reports, to create an impression that the radiologist can simply review and finalize. In addition, Rad AI improves report accuracy and consistency by making sure to include significant incidental findings, answering the main clinical question, and providing consensus guideline recommendations for follow-up. The impression appears in the practice's voice recognition software as soon as the radiologist finishes dictating the findings, without any clicks, hotkeys or new windows.
"Quantum Imaging and Rad AI have a shared goal of maximizing the positive impact radiology can make in healthcare," said Jeff Chang, MD, ER radiologist and co-founder of Rad AI. "By eliminating repetitive tasks from radiologists' daily workflow, we're excited to further enhance QITA's already exceptional ability to provide the best care and treatment for patients, increase imaging referrals, and provide the most accurate and timely diagnoses."
Back To Top
---
Partnership Brings AI Technology for Customized Radiology Reports to Radiology Group . Appl Radiol.
By
News Release
|
May 20, 2021
About the Author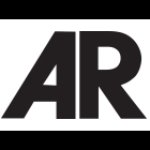 News Release