MRI T1 relaxation times for abdominal organs of pediatric patients
By Staff News Brief
Magnetic resonance imaging (MRI) T1 mapping can assess solid organ parenchymal disease, including fibrosis and potentially inflammation. T1 mapping quantifies the T1 relaxation time of tissue, measuring changes related to extracellular water and fibrosis. Additionally, it does not subject a patient to radiation dose exposure. Adult normal values for abdominal T1 relaxation times exist, but those for pediatric patients do not. Radiologists from Cincinnati Children's Hospital studied healthy children to measure T1 relaxation times of the liver, pancreas, and spleen, reporting their findings online May 2, 2019 in Pediatric Radiology.
The authors wanted to provide a starting point for developing disease-specific diagnostic cutoffs that might be used to noninvasively identify inflammation and/or fibrosis of the abdominal organs in children. Sixteen boys and 16 girls of average body size ranging in age from 7 to 17 years who were participating in a larger research study of abdominal MRI at 1.5 and 3T field strengths were recruited. These children had T1 mapping performed with a Modified Look-Locker sequence covering the upper abdomen. A researcher placed freehand regions of interest on the T1 parametric maps in the liver, pancreas, and spleen, excluding the biliary tract of the liver, large vessels, and discrete areas of artifact.
Lead author Leah A. Gilligan, MD, a research fellow in the Department of Radiology and Medical Imaging, reported that T1 relaxation times for all organs were significantly higher at 3 T. As she and her colleagues hypothesized, T1 values were not significantly different between sexes. But to their surprise, there was no significant association between age and T1 values for the liver, pancreas, and spleen at either field strength.
"MRI is becomingly increasingly quantitative," Andrew T. Trout, MD, director of clinical research in the Department of Radiology and Medical Imaging, told Applied Radiology. "Collecting and reporting these data are one step toward more quantitative MRI measures of pediatric abdominal solid organ health."
Acknowledging the small sample size, the authors recommend that a study with a larger sample size of children with specific diseases and healthy controls be conducted to establish cutoff values for disease.
REFERENCE
Gilligan LA, Dillman JR, Tkach JA, et al. Magnetic resonance imaging T1 relaxation times for the liver, pancreas, and spleen in healthy children at 1.5 and 3 tesla. Ped Radiol. Published online May 2, 2019. doi.org/10.1007/s00247-019-04411-7.
Back To Top
---
MRI T1 relaxation times for abdominal organs of pediatric patients. Appl Radiol.
By
Staff News Brief
|
June 14, 2019
About the Author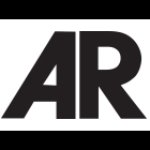 Staff News Brief