Therapy dogs help minimize MRI anxiety in children
By Staff News Brief
After a year-long pilot study, therapy dogs have become an integral part of efforts at the Hospital for Sick Children (SickKids) in Toronto to reduce fear and anxiety before magnetic resonance imaging (MRI) exams. The facility' radiologists described their experience in the April 27, 2019, online edition of Pediatric Radiology.
Like many such departments, the radiology department at Sick Kids employs patients goggles and headphones, along with movies and music, educational videos, a scale-model MRI, and "feed and sleep" techniques for infants to reduce anxiety. Because the hospital had an animal-assisted therapy program in place, the authors decided to conduct a pilot project with a single 10-year-old female Labrador retriever experienced in interacting with children. The dog was approved for admission to the MRI suites, except when an exam was actually underway and magnet noise could exceed 110 decibels.
Twenty-one outpatients ages 4-16 were selected for the study, each with a maximum of two body regions for examination, and an estimated exam duration of less than 60 minutes. None of the children had had a prior MRI without general anesthesia. A nurse assessed each candidate to determine the ability of the child to hold still during the scan.
The authors stated that administering routine sedation for MRI exams was the policy for patients up to six years of age in the radiology department, and that their objective was to determine if a therapy dog program would have a positive impact on patients with borderline needs.
Nineteen patients completed their exam, with all acquired images of diagnostic quality. The authors reported no significant difference in the diagnostic quality of exams or exam duration compared to control groups. The MRI exam was the first for nine patients; 12 had had prior ones under general anesthesia. Eighteen patients used goggles and three patients received an anxiolytic dose of lorazepam.
The children or their caregivers completed questionnaires about anxiety before and after their exam. Lead author Manuela Perez, MD, and colleagues reported that the all children reported reduced anxiety and being comforted by the therapy dog experience and would like to see the therapy dog again on their next visit. All parents of children who had previous MRIs said that the therapy dog made the experience better than prior MRIs.
The department has added a second therapy dog team, and has adopted animal-assisted therapy as a standard of care, both to improve a child's experience and to potentially reduce the need for deep sedation or general anesthesia. Patients as young as 3 years are now participating in this program.
REFERENCE
Perez M, Cuscaden C, Somers JF, et al. Easing anxiety in preparation for pediatric magnetic resounance imaging: a pilot study using animal-assisted therapy. Ped Radiol. Published online April 27, 2019. doi: 10.1007/s00247-019-04407-3.
Back To Top
---
Therapy dogs help minimize MRI anxiety in children. Appl Radiol.
By
Staff News Brief
|
May 22, 2019
About the Author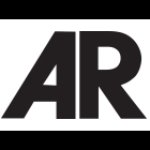 Staff News Brief