MRI recommended for ACS and unobstructed coronary arteries
By Staff News Brief
When angiography of a patient presenting with acute coronary syndrome (ACS) reveals unobstructed coronary arteries, physicians should consider ordering a cardiovascular magnetic resonance imaging (cMRI) scan. In a study of more than 200 patients published online Dec.13 in Diagnostic and Interventional Radiology, cMRI definitively diagnosed 97% of cases. Diagnoses included Takotsubo syndrome (a weakening of the left ventricle), acute myocarditis, and acute myocardial infarction due to recanalized thrombotic occlusion.
Radiologists and cardiologists from HELIOS University Hospital in Wuppartal, Germany, conducted the study to analyze the diagnostic value of MRI for symptomatic ACS patients with unobstructed arteries, as well as to evaluate outcomes of patients with TTS compared to patients with acute myocarditis and acute myocardial infarction (AMI).
The cohort included 213 individuals presenting with chest pain over a 12-year period commencing in 2005, none of whom had a prior cardiac-related clinical history. They ranged from 39 to 77 years, with a mean age of 60. Their body mass index ranged from 16 to 47 kg/m2. Risk factors included arterial hypertension, hyperlipidemia, current smoking, diabetes mellitus, and/or a family history of myocardial infarction.
All participants had undergone cardiac catheterization followed by cardiac MRI a median of two days later. The cMRI helped diagnose AMI in 40% of patients, TTS in 33%, and myocarditis in 24%.
Lead author Nadine Abanador-Kamper, MD, of the Department of Cardiology, reported that patients with TTS had the lowest initial left ventricular ejection fraction and the greatest amount of myocardial edema (13%) compared to patients with AMI (5%) and with myocarditis (at 2%). Almost all TTS patients were women (95%) and significantly older, at a mean age of 69 years compared to 59 years for AMI patients and 47 years for myocarditis patients. Only 13% were smokers, compared to 39% for the two other groups.
Patients with TTS also had poorer outcomes, the authors reported. Of 17 events that occurred two years following the diagnoses, 12% of TTS patients had at least one event compared to 4% each of the other two groups. Four TTS patients died, three had strokes, and one had an intraventricular thrombus. There were also two cases of myocardial infarction (3% of the total compared to 1% and 2% for AMI and myocarditis, respectively), and two cases of congestive heart failure (3%) compared to 2% each for the other two groups. The authors hypothesized that left ventricle dysfunction in TTS may not be transient, but rather persistent in terms of metabolic and structural changes.
"Our study emphasizes the diagnostic utility of timely MRI in patients with ACS and unobstructed coronary arteries," they wrote.
REFERENCE
Abanador-Kamper N, Kamper L, Costello-Boerrigter L, et al. MRI findings in patients with acute coronary syndrome and unobstructed coronary arteries. Diagn Interv Radiol. 2019;25(1):28-34.
Back To Top
---
MRI recommended for ACS and unobstructed coronary arteries. Appl Radiol.
By
Staff News Brief
|
February 07, 2019
About the Author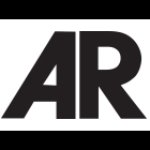 Staff News Brief