ISMRM Announces New President, Awards Gold Medals at Annual Meeting
By

The International Society for Magnetic Resonance in Medicine (ISMRM) will transfer leadership from Tim Leiner, MD, PhD, the 2020-21 President, to Fernando Calamante, PhD, ISMRM President for 2021-22, on Wednesday, May 19, at the annual business meeting. The association will also welcome the incoming Board of Trustees members.
Also at its annual meeting, ISMRM awarded several Gold Medals, the organization's highest honor awarded in recognition of a major research contribution to the field of magnetic resonance within the scope of the Society. This year's recipients include:
Frederik Barkhof, MD, PhD, Professor of Neuroradiology, Queen Square Institute of Neurology and Centre for Medical Imaging Computing, University College London, England, and Department of Radiology & Nuclear Medicine, Amsterdam University Medical Centers, the Netherlands, for his seminal contributions to the understanding of various neurological diseases and conditions using MRI.
Douglas L. Rothman, PhD, Professor of Radiology and Biomedical Imaging and of Biomedical Engineering, Director of Yale MR Research Center, Yale University School of Medicine, New Haven, CT, USA, for his seminal contributions to the study of brain, muscle, and liver metabolism using magnetic resonance spectroscopic imaging.
Clare Tempany-Afdhal, MD, Professor of Radiology, Harvard Medical School, and Ferenc Jolesz Chair of Research, Radiology Brigham & Women's Hospital, Boston, MA, USA, for her seminal contributions to the advancement of diagnosis and treatment of prostate cancer with MRI.
In other ISMRM news, the ISMRM Presidential Lecture was given by Simon Singh, PhD. The title of Singh's presentation is "From the Big Bang to Homer's Last Theorem." Singh became a TV producer and director working on BBC programs including "Tomorrow's World" and "Horizon" before winning a BAFTA for his award-winning documentary, "Fermat's Last Theorem," which was followed by his book on the same subject. Singh, one of the world's most popular science and math writers, will lead listeners on a tour through his bestselling books and talk about how he has taken some difficult topics and explained them to a large general audience.
In addition to Simon Singh, this year's ISMRM keynote speakers include Pia C. Maly Sundgren, MD, PhD, the Mansfield Lecturer, speaking on Viribus Unitis; John Gore, PhD, the Lauterbur Lecturer, speaking on Adventures in Contrast; and Katja Pinker-Domenig, MD, PhD, the NIBIB New Horizons Lecturer, speaking on Precision MRI of the Breast: Reality or Utopia? The SMRT keynote speakers are Thomas Grist, MD, the President's Lecturer, speaking on Go with the Flow: Lessons Learned About the Importance of Radiologist-Technologist Teamwork in the Development of MR Angiography, and Donald McRobbie, PhD, who will conduct the SMRT Masterclass on MR Safety: From Folklore to Physics.
Back To Top
---
ISMRM Announces New President, Awards Gold Medals at Annual Meeting. Appl Radiol.
By
News Release
|
May 18, 2021
About the Author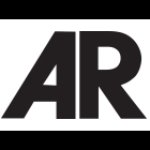 News Release