FDA Approves GE Healthcare's Clariscan MRI Contrast Agent in Polymer Bottle
By News Release
GE Healthcare's shatterproof polymer +PLUSPAK Pharmacy Bulk Package has been approved by the US FDA for use with its macrocyclic gadolinium-based MRI contrast agent, Clariscan (gadoterate meglumine). As the only FDA-approved MRI contrast agent in a polymer bottle, Clariscan in +PLUSPAK will offer MRI departments a variety of ways in which they can improve safety and workflow efficiency.
With its patented design and pharmaceutical grade polypropylene composition, Clariscan's +PLUSPAK Pharmacy Bulk Package reduces risk of breakage and injury from broken glass, while its easy-open cap helps avoid cuts from metal crimps. Injuries associated with glass bottles make up an estimated 16 per cent of sharps injuries in healthcare settings. Avoiding use of glass has the potential to improve productivity by saving time spent treating sharps injuries while also importantly helping to reduce the associated risk of transmission of infectious blood-borne diseases.
The Pharmacy Bulk Package offers improved flexibility, with Clariscan able to be transferred to sterile Syringes (using the appropriate transfer device) for up to 24 hours after initial puncture, for use in multiple patients and across work shifts. Unlike single-use vials, the Pharmacy Bulk Package also enables more efficient application of weight-based dosing, helping minimize contrast waste. In addition to workflow efficiencies, +PLUSPAK also offers certain environmental advantages, with the use of polymer resulting in smaller and lighter packaging than glass. The bottle is also fully recyclable.
Clariscan – now approved in over 65 countries globally - is indicated for intravenous use with MRI in brain (intracranial), spine and associated tissues in adult and pediatric patients (two years and older) to detect and visualize areas with disruption of the blood brain barrier (BBB) and/or abnormal vascularity. See Important Safety Information including boxed warning and instructions for use of the Pharmacy Bulk Packaging for Clariscan below.
"Many radiology departments have already experienced the benefits of +PLUSPAK with other GE Healthcare contrast media products," said Dr Mark Hibberd, Chief Medical Officer for GE Healthcare's Pharmaceutical Diagnostics unit. "This new addition to the Clariscan portfolio helps improve operational workflow and reduce disposal costs for MR departments, key focus areas particularly in light of COVID-19."
GE Healthcare's Pharmaceutical Diagnostics unit develops and supplies imaging agents used to support around 100 million procedures per year globally, equivalent to three patients every second. Clariscan, approved by U.S. FDA in November 2019, is the latest in a growing range of imaging agents available in the U.S. which are used across MRI, X-ray/CT and ultrasound to enhance the image and support diagnosis.
Clariscan is manufactured in Norway using a proprietary manufacturing process. As with all GE Healthcare contrast media products, all stages of manufacturing, from development of the active pharmaceutical ingredient (API) to finished product, are managed entirely by GE. Clariscan is available in single dose vials of 10, 15 and 20 mL and now 100 mL Pharmacy Bulk Package in an innovative +PLUSPAK polymer bottle.
Back To Top
---
FDA Approves GE Healthcare's Clariscan MRI Contrast Agent in Polymer Bottle. Appl Radiol.
By
News Release
|
September 16, 2020
About the Author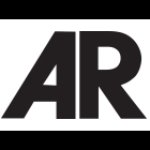 News Release