FDA Approves Bracco Diagnostics' Gadopiclenol Injection, VUEWAY
By

Bracco Diagnostic Inc. announced the US FDA approval for Gadopiclenol Injection, a new, highly stable macrocyclic gadolinium-based contrast agent (GBCA), which shows the highest relaxivity compared to all the other GBCAs available today. The company will market the new GBCA as VUEWAY (gadopiclenol) injection and VUEWAY (gadopiclenol) Pharmacy Bulk Package.
The approval is for use with MRI in adults and pediatric patients aged two years and older to detect and visualize lesions in the central nervous system (brain, spine and associated tissues) and the body (head and neck, thorax, abdomen, pelvis and musculoskeletal system). The approved dose is 0.05 mmol/kg, which was shown to improve the detection and visualization of lesions over unenhanced MRI alone, and to provide similar diagnostic efficacy compared with 0.1 mmol/kg of the lower-relaxivity Gadobutrol injection in the approved indications.
"The approval of Gadopiclenol Injection follows Priority Review, which is granted by the FDA for products that are considered significant improvements in safety or effectiveness when compared to standard options ," said Alberto Spinazzi, MD, Chief Medical and Regulatory Officer at Bracco. "This is because Gadopiclenol Injection, to be marketed by Bracco as VUEWAY injection, is a first-of-its-kind MRI agent that delivers the highest relaxivity and highest kinetic stability of all GBCAs on the market today. Highly stable, clinical studies showed that VUEWAY injection provides effective contrast enhancement and diagnostic efficacy at half the approved dose of Gadobutrol injection and Gadobenate dimeglumine injection, another high-relaxivity agent. The positive benefit-risk profile of VUEWAY injection has been demonstrated across a large number of indications, including some for which GBCAs had not previously been approved in the United States."
The pivotal Phase III studies supporting approval of VUEWAY injection were designed as crossover studies, within-patient comparisons of MRI of the CNS or MRI of the body with 0.05 mmol/kg VUEWAY injection or unenhanced MRI alone, and 0.05 mmol/kg Gadopiclenol with 0.1 mmol/kg Gadobutrol in adult patients. Even at half dose, MRI with Gadopiclenol was shown to be non-inferior to MRI with the full dose of Gadobutrol. In MRI of the CNS, the quality of visualization obtained with a half-dose of Gadopiclenol was preferred to that of Gadobutrol by all the blinded readers.
No major safety signals were reported during the development of VUEWAY in either adult or pediatric patients, and the adverse events reported during the two Phase III studies were similar for both of the products administered.
"During a year where we will celebrate our 95th anniversary, we are excited to deliver this unique MRI agent to the healthcare community and the patients they serve, a testament to our legacy of innovation," said Fulvio Renoldi Bracco, Vice-Chairman & CEO of Bracco Imaging. "The approval of VUEWAY injection is representative of the commitment of our workforce comprised of more than 300 scientists and engineers who continuously strive to improve the diagnostic performance of medical imaging and patient outcomes."
The introduction of VUEWAY injection is the result of a strategic, global collaboration between Bracco and Guerbet in both research, development, and manufacturing of the product signed in December 2021.
"This strategic collaboration will expand access to this important new contrast agent which has the potential to help improve diagnoses and ultimately improve patient care," said Cosimo De Pinto, Senior Vice President of Sales and Marketing at Bracco Diagnostics Inc. "By exploring a flexible application of our intellectual property rights, we've seen that joining forces has led to meaningful innovation at a faster pace. One of the greatest barriers to health equity and access is overly strict adherence to traditional approaches to knowledge and information sharing. The more we collaborate, the more we unencumber healthcare delivery at moments when it matters most."
Through this global collaboration, Guerbet and Bracco will commercialize the product independently under different brand names. A Centralized Application for Marketing Authorization to the European Medicines Agency (EMA) for Gadopiclenol Injection was submitted earlier this year.
Back To Top
---
FDA Approves Bracco Diagnostics' Gadopiclenol Injection, VUEWAY. Appl Radiol.
By
News Release
|
September 22, 2022
About the Author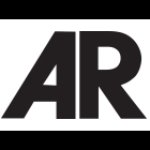 News Release