Accelerating CMR exams for left ventricular function evaluation with k-t SENSE
By Staff News Brief
Accelerating acquisition times of cardiovascular magnetic resonance imaging (MRI) sequences is important when assessing left ventricular function and morphology of suspected heart failure patients who have difficulty holding their breath. In the June 13, 2019, edition of Insights into Imaging, Brazilian researchers report producing accurate data and good image quality while reducing the acquisition time of k-t SENSE, one such acceleration technique, by 60%.
Through two-dimensional cine steady-state free precision (2D-SSFP)-based sequences, cardiovascular MRI has become the gold standard exam for quantifying left ventricle (LV) function, volume, and mass. But the procedure can be lengthy and requires multiple breath-holds, which may not be possible for some patients. k-t SENSE is one of several techniques that have been developed to speed acquisition; it relies on undersampling and signal overlap recovery through computational algorithms. It requires an initial low-resolution acquisition, called a training stage, to obtain signal correlations and k-t coil sensitivity estimates.
The accelerated k-t SENSE sequence does not use a training stage. Image acquisition is accelerated through undersampling of k-space over time in the main acquisition stage. This provides all correlations for final image reconstruction. Because image acquisition occurs in both spatial and temporal directions with partially sampled data, acceleration increases by several-fold.
Researchers at the Heart Institute (InCor) of the University of Sao Paulo Medical School conducted a study to determine if the accelerated k-t SENSE sequence accurately quantifies LV volumes, function and mass. They compared them with images acquired from conventional 2D-SSFP cine sequences to evaluate image quality.
The study included 16 healthy volunteers and 26 consecutive patients with heart failure. In addition to the standard protocol, the researchers wrote that two short axis stacks fully covering both ventricles were acquired that included prospective ECG-triggered accelerated k-t SENSE cine (two slices/breath-hold) and a standard 2D-SSFP cine with parallel imaging and retrospective ECG triggering (one slice/breath-hold). Acquisition times were measured. Ascending aorta phase-contrast flow measurement in the ascending aorta was performed as a reference in the healthy volunteers to compare left ventricle stroke volumes and validate the sequences. All exams were performed on the same 1.5T MRI system.
The researchers determined that, in addition, to reducing acquisition time by 60%, the accelerated k-t SENSE cine required only 5 or 6 breath-holds compared to 10 to 12 for a 2D-SSFP cine to cover the entire LV. Image quality was excellent for 88% of the patients. Accuracy assessment of LV function, volume, and mass assessment was comparable to the 2D-SSFP cine. Regional myocardial wall motion results were also comparable.
"Accelerated k-t SENSE yielded, on average, a higher image quality score when compared to the 2D SSFP cine," wrote the authors. "Indeed, accelerated sequences may favor blurring or residual aliasing artifacts, degrading image quality. However, even in patients with artifacts, images were reasonable for adequate recognition of myocardial borders."
The authors plan to conduct with more limited breath-hold capabilities than their patient cohort.
REFERENCE
Assuncao-Jr AN, Dantas-Jr RN, do Val RM, et al. Clinical evaluation of left ventricular function and morphology using an accelerated k-t Sensitivity encoding method in cardiovascular magnetic resonance. Insights Imaging. 2019;10(1):62. doi: 10.1186/s13244-019-0750-6.
Back To Top
---
Accelerating CMR exams for left ventricular function evaluation with k-t SENSE. Appl Radiol.
By
Staff News Brief
|
August 26, 2019
About the Author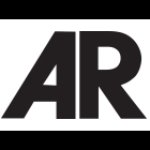 Staff News Brief