Study: CTC exams should be standardized to reduce impacts on results reporting
By Staff News Brief
How many computed tomography colonography (CTC) examinations are interpreted in a reading session and how long it takes to review them impacts reporting accuracy, according to an analysis by British radiologists published in the November 2019 issue of European Radiology. The radiologists recommend standardizing the number of CTC exams interpreted during a four-hour reading session and the amount of time spent reviewing each exam.
The radiologists, based at University College London Hospital and St. Mark's Hospital in Harrow, analyzed polyp-detection findings from 5,191 CTC scans performed at the hospitals from 2012 through 2015. The exams had been interpreted by seven gastrointestinal radiologists, each of whom had interpreted more than 200 exams during the time period.
The researchers, led by Andrew Plumb, MD, a consultant radiologist at University College London Hospital, determined the number of CTC exams and the duration to report them per workday from electronic medical records, and then determined the mean time spent interpreting normal studies. They reviewed CTC reports to determine if radiologists had reported one or more 6-mm and larger polyps, and calculated positive predictive value (PPV) and the endoscopic/surgically proven polyp detection rate.
"We found that as radiologists interpreted more CTC examinations on a given day, their detection rate dropped by roughly 40% after five or more studies who had been reported," the authors wrote.
Specifically, 28% of the first CTC study findings were reported positive for 6-mm polyps or cancer, compared to 14% after the fifth study. The odds of both identifying and confirming a polyp dropped by 7% for each study reported on a given day. Additionally, radiologists who spent more time interpreting cases they ultimately called normal detected more polyps than those who reported exams more rapidly. Each 16% increase in interpretation time was associated with a 1% increase in detection rate, the authors found.
"These data strongly suggest that radiologists reporting CTC must be protected from pressures to report too quickly, or for too long -- or missed pathology will be the consequence," they wrote. "Our findings suggest that relatively simple changes to radiologist workflow might be valuable, avoiding fatigue by reducing the number of CTC studies reported consecutively and introducing a minimum 'negative interpretation time' before a scan is deemed normal."
The authors recommend at least 20 minutes interpretation time per case, with 30 minutes per negative case a desirable and achievable standard. "CTC services should protect their radiologists and patients by removing the need to report too fast or for too long to prevent a 'fatigue effect'," they concluded.
REFERENCE
Obaro AE, Plumb AA, North MP, et al. Computed tomographic colongraphy: how many and how fast should radiologists report? Eur Radiol. 2019;29(11):5784-5790. doi: 10.1007/s00330-019-06175-y.
Back To Top
---
Study: CTC exams should be standardized to reduce impacts on results reporting. Appl Radiol.
By
Staff News Brief
|
November 19, 2019
About the Author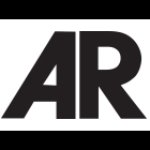 Staff News Brief