New multiple myeloma imaging guidelines published
By Staff News Brief
The International Myeloma Working Group (IMWG) of the International Myeloma Foundation has published new recommendations in the June issue of The Lancet Oncology for imaging to diagnose and monitor patients with suspected and/or confirmed multiple myeloma and other plasma-cell disorders. The guidelines, updated for the first time in 10 years, incorporate a variety of advanced imaging techniques and are intended to standardize imaging for monoclonal plasma cell disorders worldwide.
Multiple myeloma, the second most common bone cancer, is caused by infiltration and proliferation of malignant monoclonal plasma cells, primarily in the bone marrow. There were an estimated 138,509 cases of the disease worldwide in 2016, with the highest number of patients living in Australasia, North America, and Western Europe.1
The recommendations from IMWG are based in part on a lengthy international examination of computed tomography (CT), whole-body magnetic resonance imaging (MRI), positron emission tomography (PET)/MRI, PET/CT, and conventional radiography. They represent the consensus opinions of 35 experts from 14 countries.
The most significant change in the guidelines calls for whole-body low-dose CT to replace the conventional skeletal survey as the standard imaging technique for assessing bone destruction. Boasting low cost and widespread availability, the conventional skeletal survey formed the basis for previous management guidelines and diagnostic models.
"However, low-dose whole-body CT has increased sensitivity in the detection of bone disease, which can reveal information leading to changes in therapy and disease management that could prevent or delay the onset of clinically significant morbidity and mortality as a result of skeletal-related events," the new guidelines state.
"Whole-body CT, either alone or in combination with PET, has been shown to provide statistically significant superior sensitivity compared with X-ray for the detection of osteolytic lesions in patients with multiple myeloma. In adult long bones, nodular or diffuse manifestations of multiple myeloma infiltration can be detected by CT..... With some limitations, whole-body CT even allows the detection of extraskeletal lesions," they say.
REFERENCES
Cowan AJ, Allen C, Barac A, et al. Global burden of multiple myeloma: A systematic analysis for the global burden of disease study 2016. JAMA Oncol. 2018;4(9):1221-1227.
Hillengass J, Usmani S, Rajkumar SV, et al. International myeloma working group consensus recommendations on imaging in monoclonal plasma cell disorders. Lancet Oncol. 2019;20(6): e302-312.
Back To Top
---
New multiple myeloma imaging guidelines published . Appl Radiol.
By
Staff News Brief
|
August 02, 2019
About the Author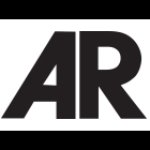 Staff News Brief