Identifying malignant subsolid lung nodules on chest CT eludes radiomics analysis
By
Radiomic features extracted from chest computed tomography (CT) scans have limited ability to differentiate malignant nodules at very early stages from benign subsolid pulmonary nodules, according to radiologists at Massachusetts General Hospital in Boston. However, changes in these features can signal potential malignancy, and this capability supports the feasibility of implementing shorter time periods for follow-up imaging and potentially achieving earlier diagnoses of lung adenocarcinomas.
A study published in the June issue of Cancer Imaging revealed that radiomics cannot make a definitive identification or predict the potential malignancy of nodules seen on a baseline CT scan when the nodules are in the early stages of evolution.1
These findings were a disappointment to principal investigator Subba R. Digumarthy, MD, assistant radiologist in the Department of Radiology's Thoracic Imaging and Intervention Division, and colleagues, who had hypothesized that radiomics could characterize subsolid pulmonary nodules on baseline chest CT exams based on previously published research. This research included a study of predominantly solid lung tumors (77% of the total evaluated), and a study that was based on subjective rather than quantitative assessment.2,3
The patient cohort of this latest study consisted of 36 individuals ranging in age from 61 to 77 years at routine baseline chest CT exam. The patients were selected from the hospital's thoracic oncology database. Inclusion criteria were known diagnosis of cancer or benign etiology based on histology and long-term follow up.
A total of 108 subsolid nodules had been diagnosed, 77 of which were malignant. Most of the patients had two (31%) or three or more nodules (64%). None had lung infections or interstitial lung disease at time of imaging. Follow-up CT scans were performed two to seven years later, with a mean of 4.7 months.
After extracting 92 radiomic features for each lung nodule, the researchers analyzed first- and second-order statistics. They reported that only cluster shade and surface volume ratio were significantly different between malignant and benign subsolid nodules at baseline. Entropy was the strongest predictor on follow-up CT, correctly classifying 75% of benign and malignant part-solid nodules and pure ground-glass nodules. Clusters or groups of radiomic features had better sensitivity and specificity.
The authors identified significant statistical differences in 63 of 92 radiomic features of malignant subsolid nodules between baseline and follow-up CT exams. In addition to entropy, these included size, attenuation, and borders. This capability could be helpful in identifying malignant tumors earlier than the typical period of five years that is required for follow-up CT.
REFERENCES
Digumarthy SR, Padole AM, Rastogi S, et al. Predicting malignant potential of subsolid nodules: can radiomics preempt longitudinal follow up CT? Cancer Imaging. 2019;19(1):36.
Hawkins S, Wang H, Liu Y, et al. Predicting malignant nodules from screening CT scans. J Thorac Oncol. 2016;11(12)2120-2128.
Yang W, Sun Y, Fang W, et al. High-resolution computed tomography features distinguishing benign and malignant lesions manifesting as persistent solitary subsold nodules. Clin. Lung Cancer 2018:19(1):e75-83.
Back To Top
---
Identifying malignant subsolid lung nodules on chest CT eludes radiomics analysis. Appl Radiol.
By
Staff News Brief
|
July 15, 2019
About the Author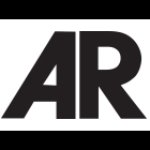 Staff News Brief