icometrix Announces FDA Clearance for AI Software to Segment Brain CT Scans
By Staff News Brief
Worldwide, more than 50 million people suffer a traumatic brain injury (TBI) each year, and it's estimated that approximately half the world's population will be subject to one or more TBIs during their lifetime. Yet attempts to personalize treatment can be hampered by the use of qualitative approaches to characterize the nature and severity of TBI.
To address this worldwide concern, icometrix has received an additional FDA 510(k) clearance for icobrain, which now also includes icobrain tbi for Computed Tomography (CT) images. Leveraging deep-learning algorithms, this product is the first CT product available to be applied clinically to help patients with traumatic brain injuries. icobrain uses deep learning to quantify clinically important metrics, including hyperdense volumes, cisternal compression, and midline shift to better characterize and management of TBI in an acute clinical setting.
icometrix is the imaging partner in CENTER-TBI and InTBIR, the pan-European and international TBI research networks respectively, and has brought together expertise from clinicians, and researchers from numerous centers globally to translate this innovation to the clinic.
"The development of this product quantifying CT scans of TBI patients in routine clinical practice helps in the standardized interpretation of acute non-contrast CT scans," said Prof. Dr. Bart Depreitere, neurosurgeon at UZ Leuven. "Up until today, TBI was always assessed with the naked eye, but this is now complemented by AI technology to provide valuable metrics following clinical guidelines for improved patient care."
icometrix is a world leader in software solutions to obtain clinically meaningful data from brain MRI and CT scans. The fully automated icobrain software is FDA-cleared and has market clearance in the USA, Europe, Japan, Canada, Brazil, and Australia. Today, icometrix is internationally active, and the icobrain software is used in 100+ hospitals and icometrix works with some of the largest healthcare providers and pharmaceutical companies on the evaluation of trials of novel drugs for neurological diseases.
RSNA Booth: 7367P in the Machine Learning Showcase
Back To Top
---
icometrix Announces FDA Clearance for AI Software to Segment Brain CT Scans. Appl Radiol.
By
Staff News Brief
|
November 27, 2018
About the Author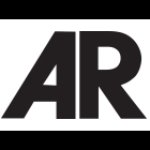 Staff News Brief