Deep Learning of Axial Spondyloarthritis at MRI Detects Changes
By
Deep neural networks can detect inflammatory or structural changes to the sacroiliac joint indicative of axial spondyloarthritis (axSpA) at MRI, according to a study published in Radiology.
A retrospective multicenter study included MRI examinations of five cohorts of patients with clinical suspicion of axSpA collected at university and community hospitals between January 2006 and September 2020. Four cohorts were used to train a deep neural network developed by the researchers and the fifth was used as the external test set. Six and seven raters scored each MRI exam in the cohorts for inflammatory changes (bone marrow edema, enthesitis) and structural changes (erosions, sclerosis).
To detect changes specific to axSpA, the deep learning tool first homogenized the images, then a classification network was trained. Performance was evaluated with use of area under the receiver operating characteristic curve (AUC), sensitivity, and specificity. P < .05 was considered indicative of a statistically significant difference.
The study included 593 patients with suspected axSpA and centrally evaluated MRI examinations of the sacroiliac joints. The inclusion criterion was the availability of semicoronal MRI scans of the sacroiliac joint with T1-weighted sequences and fluid-sensitive fat-suppressed sequences.
Inflammatory and structural changes were found in 197 of 477 patients (41%) and 244 of 477 (51%), respectively, in the training set and 25 of 116 patients (22%) and 26 of 116 (22%) in the test set. The AUCs were 0.94 (95% CI: 0.84, 0.97) for all inflammatory changes, 0.88 (95% CI: 0.80, 0.95) for inflammatory changes fulfilling the Assessment of SpondyloArthritis international Society definition, and 0.89 (95% CI: 0.81, 0.96) for structural changes indicative of axSpA. Sensitivity and specificity on the external test set were 22 of 25 patients (88%) and 65 of 91 patients (71%), respectively, for inflammatory changes and 22 of 26 patients (85%) and 70 of 90 patients (78%) for structural changes.
The authors concluded, "The deep learning tool could help clinicians detect inflammation earlier and properly to initiate appropriate treatment in patients with axSpA. In addition, it could serve as a classification tool in clinical trials. Because accurate diagnosis of axSpA depends on experience, our tool could be particularly helpful for hospitals without specialization in axSpA."
Back To Top
---
Deep Learning of Axial Spondyloarthritis at MRI Detects Changes. Appl Radiol.
By
News Release
|
August 12, 2022
About the Author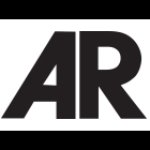 News Release