What to know about incidental splenic nodes seen on pediatric MRI
By Staff News Brief
Magnetic resonance imaging (MRI) is used to assess iron overload in patients with hemoglobinopathies and patients who have had multiple blood transfusions, such as patients with sickle cell disease. On this exam, splenic nodules may be seen as incidental findings. Pediatric radiologists from Canada recommend that knowing the features of splenic nodules is important to monitor over time and to avoid additional unnecessary diagnostic evaluation and tests.
Because little information has been published about this topic, radiologists at the Hospital for Sick Children in Toronto conducted a study of over 300 patients to determine the prevalence, imaging characteristics, and evaluation of splenic nodules found on MR imaging performed for the evaluation of iron overload. Images acquired over a 10.5 year period of 318 patients were retrospectively reviewed. The researchers reported the number, size, signal characteristics, and any changes identified on follow-up MRI.
Twenty-five patients (8% of the total) had at least one splenic nodule, and 15 of these patients had between 2 to 25 nodules. The majority (88%) of these patients had sickle cell disease and the remainder had thalassemia, or inherited blood disorders. The nodules are believed to be preserved splenic tissues, and therefore benign.
The visual characteristics of splenic nodules are described in detail in an article published in Pediatric Radiology. With the exception of two patients, the nodules showed high signal intensity compared to the spleen. The nodules also showed progressive loss of signal intensity with increasing echo time values for all 25 patients. The authors stated that these characteristics suggest that the nodules represented spared or preserved splenic tissue, and that the drop of signal could be the result of calcium deposition following infarction.
The authors said they believed the nodules with low signal intensity compared to the background spleen were siderotic nodules, or Gamna-Gandy bodies. This type of nodule are thought to be the result of chronic hemolysis and can be seen in patients with portal hypertension and sickle cell disease.
Eighty percent of the patients with splenic nodules had a follow-up MRI conducted between 16 months to five years following the first exam. The nodules remained stable in size for more than half of the patients, increased in size for about one third, and decreased in size for 10%.
"Awareness of these changes over time is important, as this can otherwise create concern for a neoplastic lesion and may result in unnecessary imaging workup and potentially invasive procedures," wrote lead author Rayan A. Ahyad, MD, a fellow in pediatric general radiology and colleagues.
REFERENCE
Ahyad RA, Lam CZ, Shearkhani O, et al. Incidental splenic nodules found on MR imaging done for assessment of iron overload in children. Pediatr Radiol. Published online April 13, 2017.
Back To Top
---
What to know about incidental splenic nodes seen on pediatric MRI. Appl Radiol.
By
Staff News Brief
|
July 06, 2017
About the Author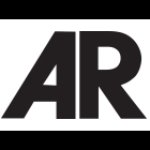 Staff News Brief