Venous stent placement in the legs is safe and effective
By
Using venous stents for thrombotic and nonthrombotic venous occlusive disease in the legs is safe and effective, improving vein disease severity scores, increasing the diameters of treated veins, and delivering long-term patency rates, according to researchers at the Stanford University School of Medicine. They describe lower extremity placement outcomes of nearly 1,100 venous stents in the Sept. 18, 2019, Journal of Vascular and Interventional Radiology.
The U.S. Food and Drug Administration (FDA) has not cleared venous stents for leg placement. However, they have been in off-label use for decades, including at Stanford since 1996, with favorable safety and efficacy profiles and excellent clinical outcomes compared with surgical techniques. The authors retrospectively evaluated safety and patency of lower extremity venous stents for thrombotic and nonthrombotic venous disease in 406 patients with 1,094 stents placed in 513 legs, between July 1996 and April 2018.
Most subjects had acute (9%) and chronic (63%) deep vein thrombosis. Seventy-one percent had venous disease in their left leg.
Two interventional radiologists reviewed the imaging studies and related medical records for each patient, including follow-up at 1, 3, and 5 years. Median follow-up was 199 days.
Radiologist Tarub S. Mabud, MD, , and colleagues reported that primary, primary assisted, and secondary patency rates were 57%, 77%, and 81% respectively. Rates were lower in subjects with acute thrombosis and subjects with inferior vena cava (IVC) placement.
Vein diameters were significantly greater after placement, and there were statistically significant decreases in Villalta scores. Because Villalta scores correlate closely with clinical, physiologic, and quality-of-life measurements in patients with clots, this "further supports the use of venous stents for chronic thrombotic lower extremity venous outflow occlusions," the researchers wrote.
There were no recorded instances of stent migration, fracture, or structural deformity in follow-up imaging. There were no deaths, and only 9 patients developed lower extremity deep vein thrombosis within 30 days of placement.
Major and minor complication rates were 4% and 3%, respectively, within the first 30 days. Sixteen cases occurred in patients with chronic DVT, and 10 with acute DVT. None of the patients with nonthrombotic disease experienced complications.
REFERENCE
Mabud TS, Cohn DM, Arendt VA, et al. Lower extremity venous stent placement: A large retrospective single-center analysis. J Vasc Interv Radiol. Published online September 18, 2019. doi: 10.1016/j.jvir.2019.06.011.
Back To Top
---
Venous stent placement in the legs is safe and effective. Appl Radiol.
By
Staff News Brief
|
October 31, 2019
About the Author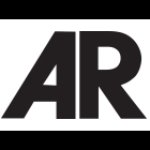 Staff News Brief