Use of 2-D shear wave elastography to assess liver fibrosis
Ultrasound-based elastographic techniques offer an alternative to biopsy of the liver to assess liver fibrosis. Transient elastography (TE) has become the most widely validated and used method, but its effectiveness is limited to patients who are not obese and do not have perihepatic ascites, or fluid in the abdomen surrounding the liver. Now, 2-D shear-wave elastography (2-D SWE) has been proven to obtain reliable, reproducible liver stiffness measurements for almost all patients, including obese individuals, according to a study from the Medical University of Vienna published in the September issue of Ultrasound in Medicine and Biology.
Non-invasive liver-fibrosis evaluation is important for patient assessment and follow-up for the increasingly prevalent diseases of hepatitis B or C, alcoholic liver disease (ALD) and non-alcoholic fatty liver disease (NAFLD). Liver fibrosis, part of the structural and functional alterations in most chronic liver diseases, is a major prognostic factor. The amount of fibrosis that a patient has can be correlated with the risk of developing cirrhosis and liver-related complications. Non-invasive testing, including the assessment of serum samples, can reduce the need for biopsy, a costly invasive procedure that evaluates only a small portion of the liver.
TE has been recommended for diagnosis and management of patients with chronic liver disease in guidelines from the European Association for the Study of the Liver (EASL). 1,2,3 It is a relatively simple procedure taking less than 5 minutes to perform, produces rapid results, and can be done in an outpatient clinic. It is also is not a difficult procedure for sonographers to learn, and has been proven to have excellent inter- and intra-observer agreement. However, the EASL reports that its applicability is not as good as that of serum biomarkers.3
2-D SWE is a newer ultrasound-based technique. It is based on the combination of a radiation force induced in tissues by focused ultrasound beams and a very high frame rate ultrasound imaging sequence capable of catching in real time the transient propagation of resulting shear waves.4 2-D SWE can be integrated into a standard ultrasound system that has the ability to perform conventional and Doppler ultrasound or contrast-enhanced ultrasound. This capability is advantageous not only because it eliminates the need to purchase a dedicated ultrasound system used only for liver fibrosis, but it enables the assessment of liver fibrosis of patients with perihepatic ascites.
Researchers from the Division of Gastroenterology and Hepatology at the Medical University of Vienna, headed by Arnulf Ferlitsch, M.D., undertook a prospective study of 127 patients diagnosed with chronic liver disease to assess the diagnostic performance of 2-D SWE in its assessment of liver fibrosis in comparison to five simple serologic tests and also to TE. The researchers used TE as the reference method, because, as they explained "to date, no quality criteria parameters are recommended for liver stiffness measurements by 2-d SWE".5 They considered the mean of three valid 2-D SWE measurements with a standard deviation less than 30% of the mean as reliable.
Each patient had TE and 2-D SWE examinations, as well has having blood drawn for laboratory testing, performed on the same day. Evenly divided by sex, their mean age was 52.7 years and their mean body mass index (BMI) was 26.2 kg/m2. More than half (51.2%) had chronic hepatitis C, followed by non-alcoholic steatohepatitis (14.2%), chronic hepatitis B (7.9%), and alcoholism (7.1%).
Reliable measurements using 2-D SWE were obtained in 110 patients, or 86.6% of the total. By comparison, reliable measurements using TE were obtained only for 74.8% of the patients. The remaining 25.2% were patients with the highest BMI in the study cohort.
The mean liver stiffness values increased with the severity of liver fibrosis. The researchers reported that 2-D SWE was able to discriminate patients with significant fibrosis (F2) from those with advanced fibrosis and cirrhosis (F3/4), and that the diagnostic performance was highest for predicting severe fibrosis and liver cirrhosis.
REFERENCES
European Association for the Study of the Liver (EASL). EASL Clinical Practice Guidelines: Management of hepatitis C virus infection. 2011 J Hepatol.; 55: 245-264.
European Association for the Study of the Liver (EASL). EASL Clinical Practice Guidelines: Management of chronic hepatitis B virus infection. 2012 J Hepatol.; 57:167-185
European Association for the Study of the Liver (EASL)/Asociación Latinoamericana para el Estudio del Hígado. EASL-ALEH Clinical Practice Guidelines: Non-invasive tests for evaluation of liver disease severity and prognosis. 2015 J Hepatol.; 63: 237-264.
Muller M. Gennisson JL, Deffieux T, et al. Quantitative viscoelasticity mapping of human liver using supersonic shear imaging: preliminary in vivo feasibility study. 2009 Ultrasound MedBiol.;35: 219-229.
Bota S, Paternostro R, Etschmaier A, et al. Performance of 2-D shear wave elastography in liver fibrosis assessment compared with serologic tests and transient elastography in clinical routine. 2015 Ultrasound MedBiol.; 41(9): 2340-2349.
Back To Top
---
Use of 2-D shear wave elastography to assess liver fibrosis. Appl Radiol.
About the Author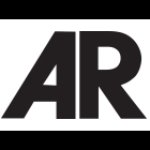 Cynthia E. Keen is a New York City area-based medical writer specializing in clinical subjects and healthcare technology. She writes feature articles for Applied Radiology and the contents of the Applied Radiology newsletter.