Upper GI fluoroscopy follow-up unnecessary in most asymptomatic LSG patients
By Staff News Brief
Routine upper gastrointestinal (UGI) fluoroscopy exams are not helpful in the vast majority of asymptomatic patients following laparoscopic sleeve gastrectomy (LSG), according to radiologists from the University of Virginia Health System in Charlottesville.
Physicians routinely prescribe a UGI fluoroscopy exam for LGS patients prior to the first postoperative appointment. This scan typically occurs three weeks following surgery to confirm the absence of complications such as staple line leaks, even when no symptoms are present. Some bariatric surgeons also order the exam to assess postsurgical anatomy, to provide a functional evaluation of the newly created gastric sleeve, or to serve as a baseline comparison the desired surgical outcomes are not achieved.
But Joshua Knight, MD, and Arun Krishnaraj, MD, reported in the May 14, 2019, online edition of Current Problems in Diagnostic Radiology that the follow-up exam was unnecessary for 97% of asymptomatic patients they reviewed as part of a recent study. They studied 132 patients who underwent LGS and also had a UGI study within four weeks of their surgery between January 2014 and October 2018.1 Seventy-one patients were asymptomatic; two of these patients showed only insignificant narrowing of the incisura angularis.
Of 27 patients with suspected complications underwent UGI one day after surgery, 22, or 81%, had normal exams. Three patients demonstrated narrowing of the distal stomach and two had staple line leaks. Another 32 patients developed symptoms weeks to months after surgery; most of these benefited from the exam: 16 (50%) had narrowed lumens, three had developed hiatal hernias, and three demonstrated staple line leaks.
According to the authors, holding off on UGIs for the asymptomatic patients could have achieved a savings of approximately $400 per patient.2 This equates to savings of some $28,400 for the 71 asymptomatic patients in the study. The patients, moreover, would have avoided exposure to a radiation dose of approximately 6 mSv.
"Studies such as ours highlight the need to identify and minimize or eliminate unnecessary imaging exams which add little to clinical management," the authors wrote. "By sharing these results with our surgical colleagues, radiologists can hopefully change practice patterns to focus more on clinical symptoms rather than low-yield imaging when evaluating for complications following LSG."
REFERENCES
Knight J, Krishnaraj A. Utility of 3-week follow-up of upper gastrointestinal study in asymptomatic patients following laproscopic sleeve gastrectomy. Curr Probl Diagn Radiol. Published online May 14, 2019. doi: 10.1067/j.cpradiol.2019.05.006.
CPT®️/Medicare Payment Search. CPT Code Search, AMA. 25 Nov 2018. apps.ama-assn.org/CptSearch/user/searc/cptSearch.do.
Back To Top
---
Upper GI fluoroscopy follow-up unnecessary in most asymptomatic LSG patients. Appl Radiol.
By
Staff News Brief
|
July 15, 2019
About the Author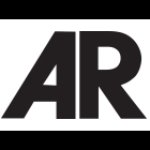 Staff News Brief