Ultrasound unreliable to detect colorectal polyps in children
By Staff News Brief
Ultrasound can detect colorectal polyps in children, but not in the rectum and not reliably in the sigmoid colon, the two locations where they most commonly occur, concludes a Japanese study performed to evaluate the diagnostic accuracy of ultrasound in children without colonic preparation.
A team of radiologists, pediatricians and gastroenterologists studied 74 children with rectal bleeding, abdominal pain, and/or diarrhea who had both an< ultrasound exam and a colonoscopy at Saitama Children's Medical Center in Saitama, Japan, over a 36-month period. Fifteen children were diagnosed with polyps, five in the rectum, six in the sigmoid colon, three in the transverse colon, and one in the descending colon.
The ultrasound exams, performed by four radiologists experienced in pediatric ultrasonography, included longitudinal and axial images acquired for each part of the rectum, sigmoid colon, descending colon, transverse colon, and ascending colon using a linear transducer. The exams were independently reviewed by two pediatric radiologists blinded to all findings. The radiologists detected colorectal polyps in only seven cases.
Lead author and pediatric radiologist Takahiro Hosokawa, MD, and colleagues reported that ultrasound was unable to detect polyps in the rectum, in two of the five locations in the sigmoid colon, and in one of three cases in the transverse colon. No polyps were identified in the rectum, which the authors attribute to the presence of feces and the location of the rectum behind the urinary bladder.
Polyps with a large diameter and large volume were easier to detect. They had a maximum diameter of 16 to 40 mm compared to 3 to 17 mm for small, undetected polyps. Polyps with a volume of 1,760 to 10,460 mm were detected, whereas those 1,070 mm or less were not.
The study, which was published in the September 2019 issue of Pediatric Radiology, is the first to evaluate ultrasound as a diagnostic exam before colonoscopy.
REFERENCE
Hosokawa T, Hosokawa M, Tanami Y, et al. Diagnostic performance of ultrasound without any colon preparation for detecting colorectal polyps in pediatric patients. Pediatr Radiol. 2019;49(10):1306-1312.
Back To Top
---
Ultrasound unreliable to detect colorectal polyps in children. Appl Radiol.
By
Staff News Brief
|
September 10, 2019
About the Author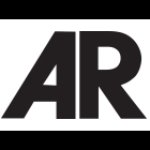 Staff News Brief