Ultrasound-guided paracentesis by radiologists is safe
By Staff News Brief
Paracentesis with real-time color Doppler ultrasound guidance performed by radiologists has minimal risk of hemorrhage or other complications; thus patients do not need routine prophylactic blood transfusions before the procedure, say researchers writing in the February 2019 Journal of Vascular and Interventional Radiology.
Paracentesis is the removal of ascites, a buildup of fluid in the abdominal cavity that tends to occur in patients with cirrhosis and/or advanced liver disease. The most common major complication of the procedure is hemorrhage, but others include infection and/or perforation of the colon or small bowel. At some hospitals and outpatient centers, blood transfusions are performed to minimize risk of these complications.
Radiologists at Banner University Medical Center in Phoenix, AZ, reviewed more than 3,000 paracentisis procedures performed during a 24-month period to determine the rate of hemorrhage in patients who did not receive prophylactic blood product transfusions. The paracentesis procedures were performed on 296 outpatients and 757 inpatients, 95% of whom had cirrhosis, and many of whom had multiple procedures. Ninety percent of inpatient and 100% of outpatient paracentesis procedures are performed by radiologists at Banner.
Only six procedures out of 3,116, or 0.19%, required packed red blood cell transfusion. Two patients developed hemoperitoneum, and one patient required an angiogram with embolization of a bleeding abdominal wall vessel. The authors said they did not identify any predictors of post-procedure bleeding, including platelet count and increased international normalized ratio (INR).
Lead author Michael W. Rowley, MD, and colleagues reported that if current Society of Interventional Radiology (SIR) guidelines had been followed, 247 inpatients and 188 outpatients would have required a fresh frozen plasma transfusion. They estimated that the total fresh frozen plasma need would have been 1,125 units, at a cost of $450,000. There were 366 cases where patients would have required single-donor platelet transfusions based on their platelet count, and a cost of $366,000.
REFERENCE
Rowley MW, Agarwal S, Seetharam AB, et al. Real-time ultrasound-guided paracentesis by radiologists: Near zero risk of hemorrhage without correction of coagulopathy. J Vasc Interv Radiol. 2019;30(2):259-264.
Back To Top
---
Ultrasound-guided paracentesis by radiologists is safe. Appl Radiol.
By
Staff News Brief
|
April 05, 2019
About the Author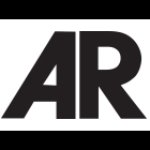 Staff News Brief