Ultrasound for pneumonia?
By Staff News Brief
A chest radiograph is the primary imaging test performed to diagnose community-acquired pneumonia when a patient has symptoms of a respiratory infection. However, chest computed tomography (CT) examinations are increasingly being ordered for patients presenting with acute symptoms, either to supplement the chest x-ray or as the primary exam.
An article1 and an accompanying editorial2 in the March issue of Chest about a study evaluating the outcomes of patients who have signs of pneumonia only on CT compared to patients whose pneumonia is visible on x-ray offer interesting insights for radiologists. These include a description of characteristics and symptoms of patients whose pneumonia is not visible on a radiograph and a recommendation that lung ultrasound be initially ordered instead of a chest CT.
The study included 2,251 patients hospitalized with pneumonia at five hospitals, three in Chicago and two in Nashville, over 2.5 years. The patient cohort was enrolled in the Centers for Disease Control and Prevention (CDC) Etiology of Pneumonia in the Community (EPIC) study, a multicenter prospective active surveillance study of patients hospitalized with community acquired pneumonia.
Signs of pneumonia were visible on chest radiograph in 97% of the cases. For 66 patients (3%), signs of pneumonia were visible only on CT. Radiographs and CTs were interpreted by two thoracic imaging specialists, one for studies performed in Illinois and the other in Tennessee.
Senior author Wesley Self, MD, associate professor of emergency medicine at Vanderbilt University Medical Center, and co-authors reported that the clinical profiles of patients with "CT-only pneumonia" were similar to the other patients. However, they were younger and more likely to present with chest pain (67% compared to 49%), wheezing (56% vs. 43%), and low-risk Pneumonia Severity Index categories I and II (62% vs 45%). A much higher percentage of the "CT-only pneumonia" group were obese, at 49%, compared to 36% of the chest radiograph identified pneumonia group.
Of the 652 patients who had a chest radiograph and a chest CT scan, both of which were performed within a 24-hour period, CT imaging did not identify any signs of pneumonia for 30 patients. These patients were older and more likely to have asthma or chronic obstructive pulmonary disease (COPD).
In an accompanying editorial, Michael S. Niederman, MD, clinical director of pulmonary and critical care medicine at Weill Cornell Medical Center in New York City, posed the question of whether a CT scan should be ordered for all patients with respiratory infection symptoms and a negative chest radiograph, or whether physicians should treat them for pneumonia based on clinical suspicion alone. Dr. Niederman noted that false-negative chest radiographs are known to occur when patients are severely ill, or are elderly and frail. He referenced a study conducted at the University of Parma in Italy in which 30% of elderly patients with multiple morbidities had negative chest radiographs even though they had pneumonia.3 The study's authors also determined that diagnostic accuracy for pneumonia was significantly higher with lung ultrasonography (0.90), compared with chest radiographs (0.67). Lung ultrasounds also had better sensitivity (0.92 vs 0.47) and negative predictive value (0.95 vs 0.57).
Dr. Niederman recommends considering the use of lung ultrasound instead of chest CT if a patient has a negative chest radiograph. "I do not think that all patients with suspected pneumonia should have a chest CT if the radiograph is negative," he wrote. "Only the small number of patients who have an uncertain diagnosis after both a chest radiograph and ultrasound will then need a CT scan."
"I do think that this study has raised key questions about how to define pneumonia and what criteria are used for initiating therapy. There has been great interest in this article," Dr. Niederman told Applied Radiology. "In our institution, we have not yet developed a formal protocol. The emergency department still does a lot of CT scanning, and a general discussion of ways to avoid this would be good. However, many of the CT scans are done to rule out pulmonary embolism and in this setting, obviously ultrasound will have less of an impact. I think this is an evolving area, and one where the data in the study and the response to the editorial are likely to lead to more studies, more data, and discussion to resolve the unanswered questions that have been raised."
REFERENCES
Upchurch CP, Grijalva CG, Wunderink RG, et al. Community-acquired pneumonia visualized on CT scans but not chest radiographs: Pathogens, severity, and clinical outcomes. Chest 2018 153;3:601-610.
Niederman MS. Imaging for the management of community-acquired pneumonia: What to do if the chest radiograph is clear. Chest 2018 153;3:583-585.
Ticinesi A, Lauretani F, Nouvenne A et al.. Lung ultrasound and chest x-ray for detecting pneumonia in an acute geriatric ward. Medicine (Baltimore). 2016 95;27:e4153.
Back To Top
---
Ultrasound for pneumonia?. Appl Radiol.
By
Staff News Brief
|
May 14, 2018
About the Author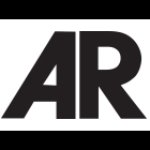 Staff News Brief