Tweets about mammograms: What women think
By Staff News Brief
What do women think about having a mammogram? Radiologists at the NYU School of Medicine in Manhattan decided to quantify mammogram-related tweets. They analyzed six months of tweets with the hashtag #mammogram by patients who had the exam in an article published in Academic Radiology.
It's not necessarily easy to obtain candid feedback from patients about the experience. Social media provide a new medium for this. While people who treat represent only a segment of women who have screening exams, radiologists may benefit by following these comments and can even use the medium proactively to promote breast health.
Lead author Andrew B. Rosenkrantz, MD, associate professor of radiology, and colleagues used a publicly available search engine to identify tweets based on a given hashtag, ultimately identifying 464 comments tweeted over a six-month period that represented the personal experiences of women who underwent a mammogram. Their objective was to evaluate the themes of these short messages. They defined the experience of undergoing a mammogram from the time of initial scheduling through receipt of final results.
The authors divided the authors of tweets into two categories: women who were having their first mammogram and women having subsequent ones. These tweets were then subcategorized as either being posted before or after the exam. They identified approximately 13% of the tweets as being written by women having their first screening exam, and that one-third of these were written prior to the mammogram. For the total group, tweets were nearly evenly divided between pre-and post-exam comments.
The most common themes related to breast compression, advice to undergo breast screening, and the importance of the exam. Women also tweeted about waiting rooms, waiting times, the gowns they wore, and the staff they interacted with. They voiced apprehension about the exam, commented that the exam wasn't that bad, and expressed relief at their results. Radiology practices, imaging centers, and hospital radiology departments were cited by name in nearly 15% of the tweets. The authors noted that:
The breast compression experience — or fear about it — is very much on the minds of women. Technologists need to be very aware of the impact of their technique on the patient experience, and should practice methods that calm and reassure patients during the procedure.
Twitter provides a virtual online support group for patients to share their experiences and their concerns.
Key aspects that stand out in the minds of patients include waiting for the exam or the results, the gown they are given to wear, interactions with staff, amenities in the waiting room, and the ambiance of the waiting room itself.
Radiologists monitoring mammography-related tweets may find advice on aspects of the total "mammography experience" that they can improve upon to improve patient satisfaction.
"Twitter provides a unique ability to assess patients' spontaneous comments and reactions among those individuals who feel motivated to post an online message. Such an assessment of unprompted patient views may provide a valuable reflection of some aspects of the patient experience not captured through solicited feedback," the authors wrote.
REFERENCE
Rosenkrantz AB, Labib A, Pysarenko K, Labib A, et al. What Do Patients Tweet About Their Mammography Experience? Acad Radiol. 2016 23: 1367-1371.
Back To Top
---
Tweets about mammograms: What women think. Appl Radiol.
By
Staff News Brief
|
November 28, 2016
About the Author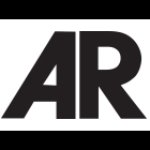 Staff News Brief