Traumatic bowel and mesenteric injuries challenging to diagnose
By Staff News Brief
Radiologists interpreting CT scans of trauma patients with blunt or penetrating injuries need to be very alert for subtle and indirect signs of traumatic bowel and mesenteric injuries (TBMI), according to an article published in the Canadian Association of Radiologists Journal. TBMI is an uncommon injury. However, if not diagnosed rapidly, it can cause increased morbidity, significantly prolonged hospitalization, and risk of death from sepsis.
TBMI is challenging for radiologists to diagnose on CT images, even when the most advanced technology is used. Emergency and trauma radiologists at Michael DeGroote School of Medicine of McMaster University in Hamilton, Ontario, conducted a retrospective study to evaluate the diagnostic accuracy of 64-slice CT in the detection of TBMI at the Hamilton General Hospital level 1 trauma center.
Bret A. Landry, MD, and colleagues first conducted a search to identify patients with a diagnosis of TBMI in the hospital's trauma center registry from January 2006 through June 2013. Fewer than 1% of the 4,781 trauma patients admitted during this time were surgically diagnosed with TBMI. Of these 44 patients, the 22 who had an on-site preoperative CT scan prior to surgery formed the study cohort. There were 17 cases of blunt force and five cases of penetrating injuries.
TBMI was diagnosed by radiologists in only 14 cases. The researchers calculated diagnostic accuracy at 75.3%, with sensitivity at 63.6%, specificity at 79.6%, PPV at 53.9%, and NPV at 75.3%. Diagnostic sensitivity was much higher for patients with penetrating trauma than for patients with blunt trauma, at 80% compared to 58.8% respectively.
For the study, two radiologists reviewed the CT images of the 22 patients and an additional 64 patients who had a CT scan upon admission and had either a laparoscopy or laparotomy that did not document TBMI. Their objective was to identify direct and indirect imaging signs of TBMI. They determined that the missed signs in the eight undiagnosed cases were predominantly fluid and fat stranding, followed by bowel wall thickening and abnormal bowel wall enhancement. One case each showed, intra-abdominal free air, focal bowel wall defect, active mesenteric extravasation, and abrupt termination of a mesenteric vessel.
Noting that seven of the eight missed cases were patients with blunt trauma, the authors suggested that the reason might be "increased concern by the reading radiologist based on mechanism of injury". The missed cases had mostly indirect signs of TBMI. "Being familiar with the most sensitive and specific signs of TBMI is important, but it is crucial to remember that most cases will only have subtle and indirect signs," the authors wrote.
Direct signs for bowel injuries: Presence of bowel wall discontinuity, extraluminal gas, extraluminal contrast material.
Indirect signs for bowel injuries: Presence of free fluid, bowel wall thickening, differential bowel wall enhancement.
Direct signs of mesenteric injuries: Vascular beading, abruptly terminated vessels, contrast extravasation.
Indirect signs of mesenteric injuries: hematoma formation, mesenteric infiltration, secondary changes in the accompanying bowel.
REFERENCE
Landry BA, Patlas MN, Faidi S, et al. Are We Missing Traumatic Bowel and Mesenteric Injuries? Can Assoc Radiol J. Epub ahead of print on June 4, 2016. pii: S0846-5371(15)00149-7. doi: 10.1016/j.carj.2015.11.006.
Back To Top
---
Traumatic bowel and mesenteric injuries challenging to diagnose. Appl Radiol.
By
Staff News Brief
|
August 02, 2016
About the Author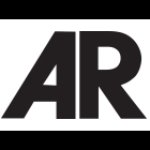 Staff News Brief