Torso CT in blunt trauma patients with normal vital signs can be avoided
By Staff News Brief
Contrast-enhanced computed tomography (CECT) of the torso is a standard of care in high-energy blunt trauma patients because it rapidly detects injuries, identifies the need for interventional radiology, and can reduce unnecessary surgery. But Italian radiologists and trauma physicians from the University of Milano in Italy recommend that it not be routinely performed in patients who are hemodynamically stable and initially present with normal laboratory results and diagnostic imaging.
A review of 761 high-energy blunt-trauma patients admitted to emergency department revealed that the institution's existing protocol, which is not to immediately perform torso CT on patients with stable vital signs and normal diagnostic imaging examinations, including abdominal ultrasound, chest and limb radiology, and head, spine, and extremity CT scans as indicated, is sound. Published online in Emergency Radiology, the review showed a 96% accuracy with respect to the protocol.
Over 23 months, 345 patients had positive emergency department tests and underwent a torso contrast-enhanced CT scan. Three-hundred-thirty patients (87%) had a torso injury. The 24 who did not had pelvic fractures or the presence of thoracic cage.
The other 407 patients with negative tests were observed for six hours and then clinically reevaluated, with additional laboratory and imaging tests as indicated. Forty-five patients had a CT scan for suspected bone fractures, and torso injuries were identified in 3 patients. These included an apical pneumothorax, a minor lung contusion, and one small pleural effusion.
"An overall accuracy of 96% demonstrated the ability of emergency room tests and observation period to identify patients requiring torso contrast-enhanced CT," the researchers wrote. "Our study results seem to support the appropriateness to reserve torso contrast-enhanced CT scans to stable blunt trauma patients with some clinical, laboratory, radiologic, ultrasound-detected predictive criteria."
REFERENCE
Reitano E, Briani L, Sammartano F, et al. Torso computed tomography in blunt trauma patients with normal vital signs can be avoided using non-invasive tests and close clinical evaluation. Emerg Radiol. Published online August 24, 2019. doi: 10.1007/s10140-019-01712-0.
Back To Top
---
Torso CT in blunt trauma patients with normal vital signs can be avoided. Appl Radiol.
By
Staff News Brief
|
October 31, 2019
About the Author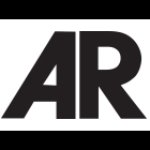 Staff News Brief