Tips to add value to MR enterography reports
By Staff News Brief
Many pediatric radiologists prefer MR enterography (MRE) to diagnose and follow children with Crohn's disease. The modality provides valuable information regarding intestinal inflammation, intestinal and intra-abdominal complications, and extra-intestinal disease related manifestations.
Pediatric radiologists at Cincinnati Children's Hospital Medical Center and C.S. Mott Children's Hospital in Ann Arbor, MI, offer recommendations on ways to add value to MRE reports in an article published in Pediatric Radiology. They focused on the importance of establishing the true extent of Crohn disease involvement, accurately characterizing disease-related complications, and both objectively and subjectively assessing response to medical treatment.
Identifying jejunal and proximal ileal Crohn disease involvement can help diagnose previously undetected Crohn's disease, provide a more accurate estimate of disease involvement, including disease phenotype, and potentially convey prognostic information. Conventional endoscopic techniques do not evaluate the majority of the small bowel. Prior research by lead author Jonathan R. Dillman, MD, director of thoracoabdominal imaging radiology at Cincinnati Children's, showed that nearly 50% of children have an incomplete ileocolonscopy in the setting of Crohn's disease. MRE can diagnose Crohn's disease — ruling out ulcerative colitis, and can provide an accurate assessment of disease involvement. When the perianal region is included in a MRE exam, the images generally have sufficient contrast resolution to allow detection of perianal cutaneous inflammation, active fluid-filled fistula tracts, and abscesses. When the perianal region on MRE exams is included, radiologists have the ability to recognize perianal signal abnormalities. Based on their findings, radiologists may recommend the need for radiological or surgical evaluation.
Because standard MRE technique provides diagnostic T2-weighted and postcontrast imaging of the liver, pancreas, and the pancreatobiliary system, the authors recommend scrutinizing these structures. The liver should be assessed for bile duct and parenchymal evidence of sclerosing cholangitis and IgG4 cholangiopathy, and the gall bladder should be assessed for cholethiasis. Pancreatitis is the most common pancreatic abnormality in children with Crohn's disease.
Response to medical therapy represents another important contribution of MRE. Radiologists should document the presence or absence of numerous bowel walls and mesenteric abnomalities and if present, their exact extent or severity. Inflammatory activity should also be described in detail.
MRE reports also help to identify and characterize Crohn's disease-related complications. These can include fistulas, sinus tracts, and discriminating phlegmon from abscess. When applicable, stricture characterization should also be performed.
"There are a variety of ways we can have substantial, direct impact on the care of children and adolescents with Crohn disease," the authors wrote. "Continued research in the pediatric population is necessary to provide even greater value going forward, particularly with regard to tissue characterization of intestinal strictures and the detection of bowel wall fibrosis."
REFERENCE
Dillman JR, Trout AT, Smith EA. MR enterography: how to deliver added value. Pediatr Radiol. Published online March 3, 2016. (DOI 10.1007/s00247-3555-5).
Back To Top
---
Tips to add value to MR enterography reports. Appl Radiol.
By
Staff News Brief
|
May 25, 2016
About the Author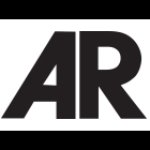 Staff News Brief