Time efficiency analysis for CT imaging of acute stroke - Part II
By Staff News Brief
Read Part I here.
Time is of the essence for an acute stroke victim. Radiologists and medical physicists at the University of Wisconsin-Madison analyzed the speed of computed tomography (CT) imaging of stroke patients to identify clinical variables and areas where improvements could be made. In the April issue of the Journal of Digital Imaging, they described the methodological framework used to define and monitor CT imaging acquisition workflow, enabling their analysis published online in the February Journal of the American College of Radiology.
Digital "footprints" relating to patient preparation, scanner preparation, image acquisition/reconstruction/post-processing, and image networking from the scanner to a picture archiving and communications system (PACS) create a framework for analysis. However, challenges and potential pitfalls abound.
One of the first challenges faced by UW-Madison medical physicist Timothy P. Szczykutowicz, PhD, and colleagues was to identify stroke patients who underwent CT stroke imaging. In addition to multiple protocols for a routine head CT with or without contrast and for a head CT angiography (CTA), it is possible for a non-urgent patient to have a CT exam using the hospital's acute stroke protocol, and for an acute stroke patient to be scanned using a protocol other than acute stroke protocol for some of the scan phases.
The authors addressed the selection process using the radiology department's dose monitoring system to obtain accession numbers to pull studies from the PACS database. Patients were selected for the analysis if the protocol name used on the scanner corresponded to the acute stroke protocol and the study description contained the word "stroke," as such study descriptions were reserved exclusively for acute "stroke code" patients. Study protocol names and series protocol names were used to narrow the analysis. After identifying patients, the authors created a software program to sort the images and to store the contents of their DICOM header metadata in a structure.
Primary time tags were assigned when a technologist acquired a scan phase ("acquisition time" DICOM tag) when images from a scan phase were reconstructed ("image time" DICOM tag) and when images were available in PACS for interpretation. Image transfer and networking times were obtained by interrogating the file from the PACS data storage.
The authors used the acquisition time of the first CT localizer radiograph image for accuracy instead of the "exam start" time because at the hospital, most CT technologists open the exam before the emergency patient arrives at the scanner. The technologists' pragmatic efficiency would have negatively impacted the overall time-efficiency analysis. The authors advised customizing frameworks for data acquisition and workflow analysis to the operations of individual institutions.
"Informatics is enjoying a huge growth in radiology right now," Dr. Szczykutowicz told Applied Radiology. "Our comprehensive acute stroke application of workflow analysis is a great 'low hanging fruit' type of project for any site to duplicate that allows one to realize immediate gains in patient care."
REFERENCE
Brunnquell CL, Avey GD, Szczykutowicz TP. Objective evaluation of CT time efficiency in acute stroke response. J Am Coll Radiol. Published online February 19, 2018. pii: S1546-1440(18)30034-6.
Szczykutowicz TP, Brunnquell CL, Avey GD, et al. A general framework for monitoring image acquisition workflow in the radiology environment: Timeliness for acute stroke CT imaging. J Digit Imaging. 2018 31;2: 201-209.
Back To Top
---
Time efficiency analysis for CT imaging of acute stroke - Part II. Appl Radiol.
By
Staff News Brief
|
June 21, 2018
About the Author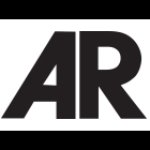 Staff News Brief